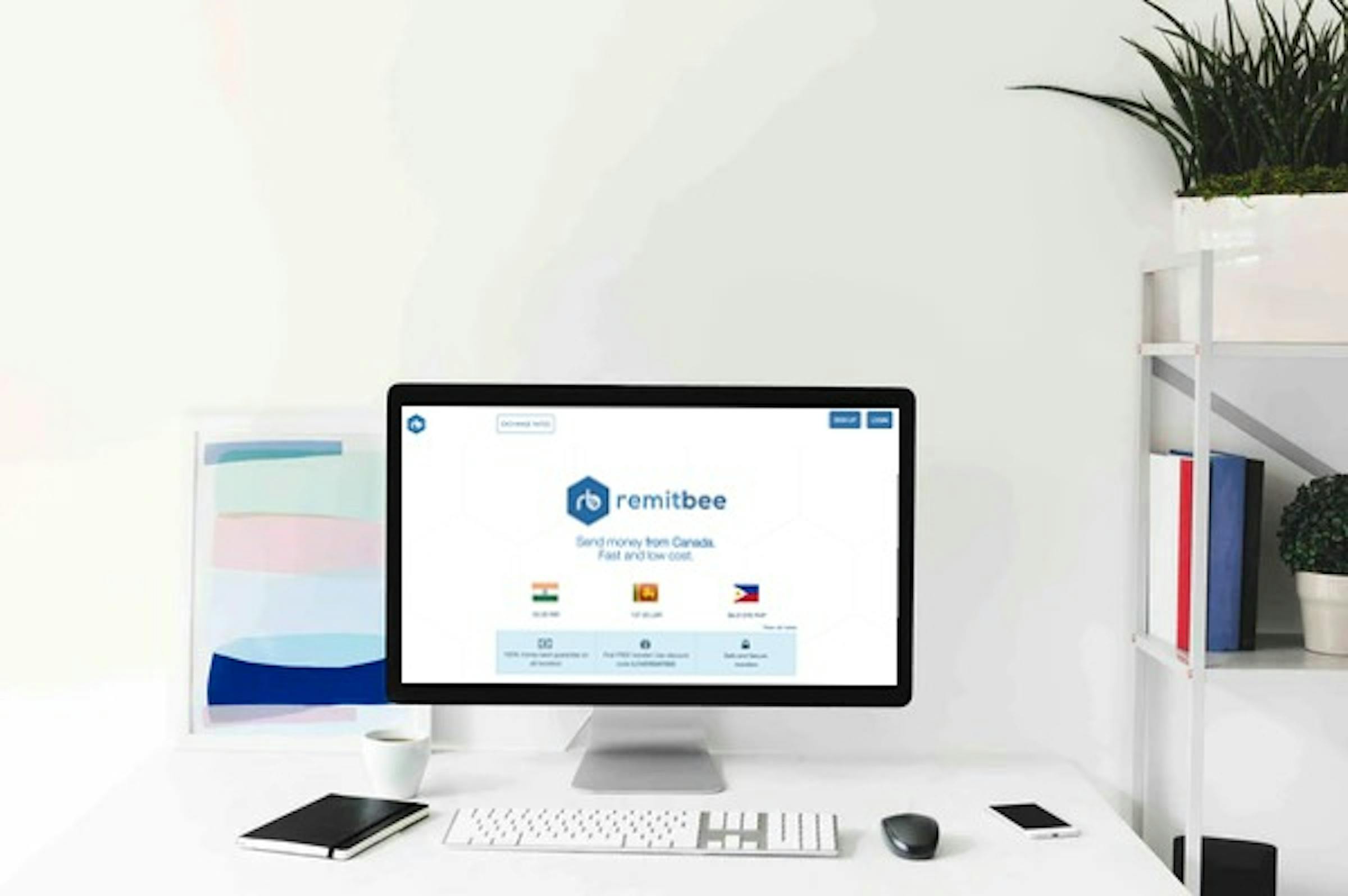 RemitBee Review: Is it safe? How does it work? What are the rates?
How can you use RemitBee to send money abroad? Is their service reliable? Can you trust RemitBee with your money? How good are their fees and exchange rates?
Our independent review of RemitBee
RemitBee is an online money transfer provider that enables customers in Canada to send money from customers to in over 45 countries--and they have plans to expand the receiving countries further. Depending on the receiving country, money can go to a bank account, cash pickup, cash delivery or direct to a mobile wallet and is generally delivered in less than three business days.
What Monito Likes About RemitBee
Exchange rates are competitive
Low and transparent fee structure
Fully regulated and secure
What Monito Dislikes About RemitBee
Limited to Canadian customers
While customer reviews are positive, there are not enough reviews to gauge overall customer satisfaction
Daily and monthly limits
RemitBee mobile apps for Apple iOS and Google Android is highly rated across both app stores. It rates a 4/5 rating on the Apple App Store and a 4.5/5 on the Google Play Store.
How RemitBee works
Step 01

Open an account

Visit RemitBee's website and open a free account

Step 02

Enter the details about your recipient

Tell RemitBee where you need to send money and to whom.

Step 03

Set-up your transfer with RemitBee

Enter how much money you want to send and how you want to pay for your transfer.

Step 04

Pay for your transfer

Fund your transfer by making a local bank transfer or pay by debit or credit card

Final step

Let RemitBee do the rest

RemitBee will convert your money in the recipient's currency and send it to him through the selected pay-out option.

Get started with your transfer
RemitBee fees & exchange rate
Your first transfer is fee free, so you can try out RemitBee without any charge. After that, fees vary by payment type and amount, but are free if sending from a mobile wallet. Fees often begin at CA $2.99 for bank transfers and increase from there. For example, if you send CA $1001-1500 to a mobile wallet it is free, if you send the same amount via INTERAC (a Canadian bank transfer) it costs $2.99 and if you pay with a VISA or Mastercard, it costs $14.99. Details are located at https://remitbee.com/fees. Note that priority payments may incur additional sending and receiving charges.
RemitBee charges above the mid-market rate, but their margin is fairly low, so their exchange rate is generally quite competitive.In our random searches, the margin was usually less than 1%. Their rates are particularly competitive on their most popular corridors, which are sending money from Canada to Sri Lanka, India and the Philippines.
Credibility security
RemitBee is regulated in Canada under FINTRAC (Financial Transactions and Reports Analysis Centre of Canada) and they are accredited by Better Business Bureau online reliability program. Their data is encrypted in when customers login using a digital certificate and their hosting uses secure servers and HTTPS (this ensures secure transactions).
Service & Coverage
RemitBee has daily and monthly limits on how much you can send:
CAD $995 per day for unverified accounts
CAD $995 per day for verified accounts
CAD $25,000 per month for all accounts