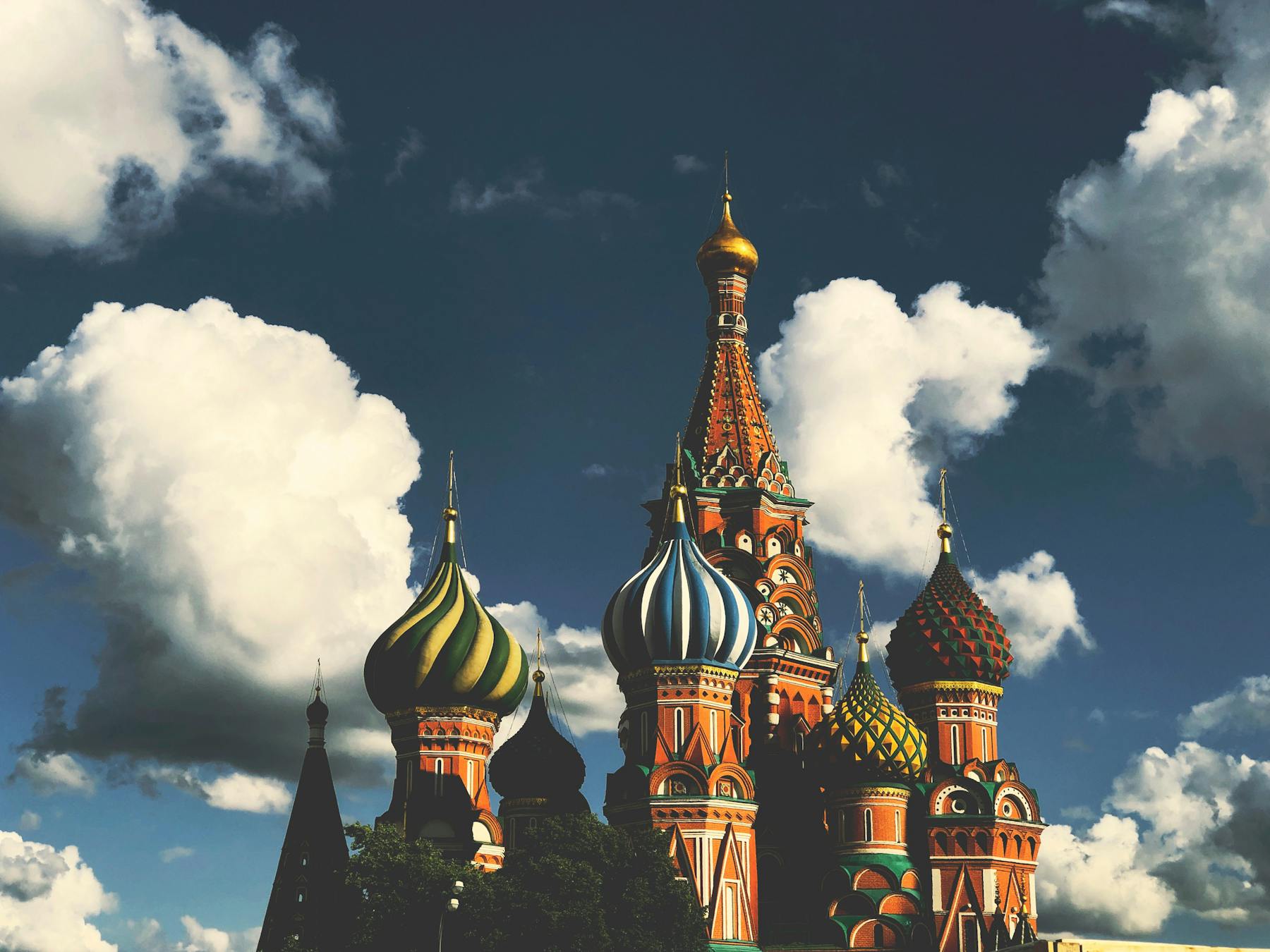 Western Union Alternatives to Send Money to Russia in 2023
On March 1st, 2022, Russia was hit by international sanctions, making it very difficult to buy Russian rubles abroad or convert foreign currency into Russian rubles. In addition to international sanctions, companies have also engaged in private boycotts against Russia. This includes many international money transfer companies like Western Union and MoneyGram.
But even in 2023, there is still a way to access Russian rubles (RUB) with Profee, although restrictions may apply.
In this guide, you will learn if you can use the Western Union alternative to Russia now and how to send money to Russia with Profee's mobile money transfer and multi-currency mobile app.
Only available in the EU/EEA and the UK, Profee continues to allow users to make fast and secure money transfers to Russia in 2023. Use the Profee app to top up Mastercard, VISA, or MIR cards from non-sanctioned Russian banks in Russia now.
How to Transfer Money to Russia Now
Can I Send Money to Russia With Western Union in 2023?
No, Western Union has suspended their international money transfer services to and from Russia. Western Union's services to Belarus have also been suspended.
Western Union is not the only money transfer service to do this though. Almost all of the other major online money transfer companies have also suspended their services, making it very difficult to buy Russian rubles or remit money to Russian friends and family.
Here is a list of popular money transfer services, all of which no longer serve Russian corridors as of 2023:
Western Union Alternatives to Send Money to Russia in 2023
International sanctions via the SWIFT network and private boycotts from companies like Western Union have limited people's options to make money transfers to the country. Below, we discuss potential ways to still send money abroad to Russia:
1 — Emergency Transfer of Funds to Russia
If you know a foreigner living or temporarily destitute in Russia, then their nation's embassy in Russia may be able to assist you. For example, in some cases, funds can be wired through the U.S. Department of State to U.S. citizens in Russia.
This option will require you to reach out to the relevant embassy and request case-by-case assistance for foreign nationals (or dual citizens) in Russia.
2 — Cryptocurrency
Some people have reported resorting to cryptocurrencies to send money to individuals in Russia. However, this is a rapidly changing and volatile industry. It is best to inquire directly with your cryptocurrency company and crypto wallet about money transfers into or out of Russia.
Be aware that cryptocurrency markets are exceptionally volatile, meaning that the value of your recipient's coins can change drastically once it is in their possession.
3 — Send Money to Russia With Profee
MasterCard, Visa, and other card payment systems have suspended operations in Russia, meaning that MasterCard and Visa cards issued outside of Russia will not work at Russian ATMs or vendors. However, cards issued inside Russia will continue to work as long as the transactions made with the card are done within Russia.
If you or a family member has a MasterCard, Visa, or MIR card issued in Russia, then Profee may be the best option for you right now. Profee is currently the only money transfer provider that offers international transfers to Russia.
Profee's GBP-RUB exchange rate hovers around 2.5% above the mid-market rate, which is an exchange rate fee that you will have to pay for the service.
Learn more about their product, fees, and customer service with our in-depth review of Profee.
8.3
How to Send Money to Russia With Profee
Here's how to send the Russian ruble with Profee:
Download the Profee app and sign up for an account;
Input your EU or UK debit or credit card details;
Input receiver's card details (must be issued in Russia);
Specify amount you want sent to Russian card;
Confirm the quick card-to-card transfer.
Sanctioned Banks in Russia
If your recipient's card was issued by a sanctioned bank, then we recommend that the recipient in Russia applies for a card with an unsanctioned bank. Money transfers and card transfers may still be possible with Profee if you send money to a Russian card issued by an unsanctioned bank.
The following are Russian banks that were sanctioned and removed from the SWIFT communication system on March 1st, 2022:
SberBank,
Tinkoff,
Gazprombank,
Bank Otkritie,
Novikombank,
Promsvyazbank,
Rossia Bank,
Sovcombank,
VEB,
VTB.
The list of banks above is not exhaustive. More up-to-date details on Profee money transfers to Russia can be found here.
If a sanctioned bank issued your recipient's card, then we recommend that the recipient in Russia applies for a card with an unsanctioned bank. Money transfers and card transfers may still be possible with Profee if you send money to a Russian card issued by an unsanctioned bank.
According to Profee's website as of June 28th, 2023, the company continues to transfer funds to VISA, Mastercard, and MIR cards issued by non-sanctioned banks in Russia, which include:
Raiffeisen,
Pochta,
UniCredit,
Home Credit Bank,
Citibank,
Russian Standard Bank,
Renaissance Credit,
Credit Europe Bank,
Ozon,
Qiwi.
Can I Send Money to Russia From the USA With Western Union?
It is not possible at the moment for Americans to send money to Russia with either Western Union or Profee. Profee currently only opens accounts for customers who have residency or a bank account in the EU or the UK.
If you live in the UK or the EU, you may also try to speak directly with a representative of your bank to send money to an unsanctioned bank in Russia. This will likely require considerable consultation and documentation, but you should reach out to your bank for specific details.
Read our guides on how to open a bank account in the UK without residency or how to open a bank account in Germany as a foreigner to learn about your options.
Want to Receive Updates on the Situation?
Our team keeps a close eye on FX markets worldwide. Enter your email and preferred country for sending money to Russia, and you'll be the first to know about any changes or new providers:
The article is for informational purposes only and does not constitute a source of law. The editors of the website make every effort to ensure that all published information is reliable and up-to-date, however, they do not constitute a binding interpretation of the applicable legal provisions.
Why Trust Monito?
You're probably all too familiar with the often outrageous cost of sending money abroad. After facing this frustration themselves back in 2013, co-founders François, Laurent, and Pascal launched a real-time comparison engine to compare the best money transfer services across the globe. Today, Monito's award-winning comparisons, reviews, and guides are trusted by around 8 million people each year and our recommendations are backed by millions of pricing data points and dozens of expert tests — all allowing you to make the savviest decisions with confidence.
Learn More About Monito
Monito is trusted by 15+ million users across the globe.

Monito's experts spend hours researching and testing services so that you don't have to.

Our recommendations are always unbiased and independent.