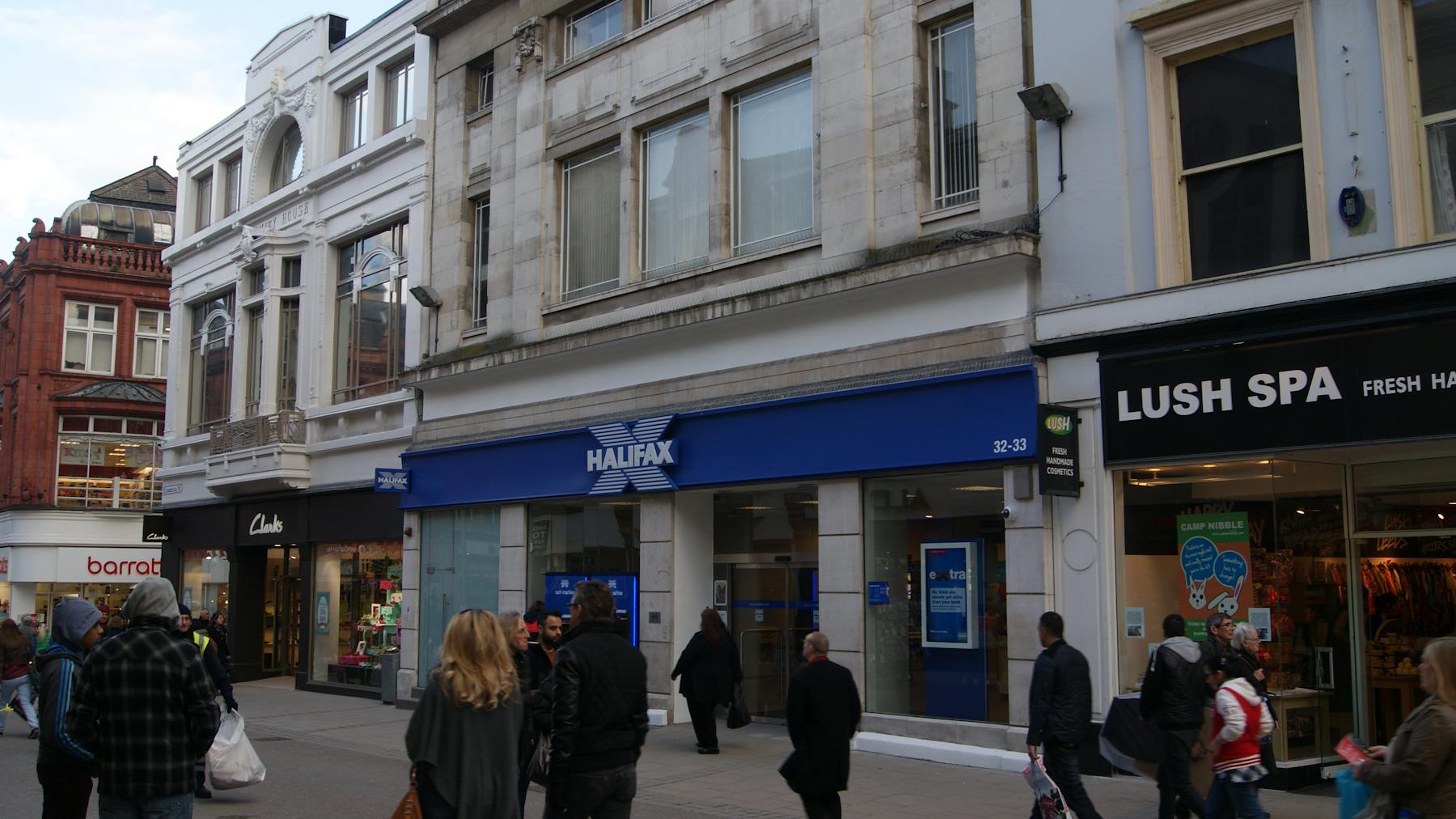 6 Ways To Withdraw Money Without Your Card From Halifax
Are you in a pinch and need to withdraw money without your Halifax card? Perhaps you've forgotten your card at home, lost it, or otherwise don't have it on your person? Admittedly, it's not always an easy process to withdraw cash without a card, but fortunately, there are still ways to get the job done.
Take note that it's not currently possible to withdraw from Halifax cash machines without a card as — unlike other high-street UK banks — Halifax doesn't support cardless withdrawals, meaning you'll have to explore some workarounds instead.
How To Withdraw Money Without a Halifax Card
While it's not possible to use a cardless cashpoint, there are several other ways to withdraw money without using your Halifax card:
Request emergency cash;
Withdraw over the counter;
Use a different bank card;
Ask a friend who banks with Halifax to do it for you;
Pay using a mobile payment app;
Get a prepaid debit card.
Does Halifax Offer Cardless Withdrawals?
No. As of October 2021, Halifax doesn't offer cardless withdrawals at any of its cash machines, meaning you cannot withdraw money from Halifax if you don't have your debit or credit card on you.
Unlike other UK banks such as HSBC, RBS, Santander, and Barclays — all of which allow customers to make cardless withdrawals via their respective mobile banking apps and cash machine networks — Halifax Bank is somewhat behind the curve when it comes to this functionality and doesn't yet offer it to customers. In fact, despite being a subsidiary of RBC, Halifax doesn't yet allow customers to use cardless cash machines.
As such, the only way to withdraw cash from Halifax is using your card at a cash machine (up to £500 per day for Halifax debit cardholders), over-the-counter at a Halifax branch (up to £2,500 per day), or cashback at most supermarkets across the UK¹. For Halifax credit cardholders, fewer limits apply, but withdrawals ("cash advances") are significantly more expensive due to cash transaction fees and interest².
Option 1 — Get Emergency Cash
Philip Veater on Unsplash

In the event that you lose your card or it gets stolen from you, you can arrange emergency cash from your account by contacting Halifax. You'll need to have enough balance on your current account in order to use this method, and it's only available to customers who've either lost their card or had it stolen.
If you're in the UK, you can call 0800 0 15 15 15 to contact Halifax about a lost or stolen card and request emergency cash. If you're abroad, you can call +44 (0) 113 242 8196 instead¹.
What You'll Need
A mobile phone or landline;
A Halifax current account with sufficient balance.
If you don't have a Halifax card because you've lost it or it's been stolen, it's imperative to report it to the bank immediately. First, you'll need to to your Online Banking app and freeze the card there to prevent others from using it. Then, you can order a new card which should arrive in three to five working days.
Option 2 — Visit a Halifax Branch
Robert Bye on Unsplash

Another option you have to access cash from your Halifax current account is to visit your nearest Halifax branch and request a cash withdrawal over the counter. While this service usually requires you to show your debit card, in general, an ID and printed bank statement should suffice in place of a card for withdrawing cash over-the-counter at Halifax.
However, because Halifax isn't explicit about the requirements for cash withdrawals over the counter, we recommend calling your branch in advance to confirm that they can withdraw money on your behalf without your debit card and, if you want to take out over the £2,500 maximum, that you pre-order this amount³.
What You'll Need
A valid ID (e.g. driving license, passport, EU ID card, etc.);
A bank statement.
Option 3 — Use Another Account or Card
Guzmán Barquín on Unsplash

If you don't have a Halifax card, you may well have another bank account, debit card, or credit card to use to withdraw money from at a cashpoint instead (British people carry around two debit cards and one credit card on average!)
If you have a debit card linked to another bank account, you can even transfer money from your Halifax account to the associated bank account. Once the transfer arrives, you'll be able to withdraw money from a cash machine via debit card using cash that had initially been from your Halifax account.
However, naturally enough, this method won't work if you've lost or forgotten your entire wallet along with your Halifax card!
What You'll Need
An account and card from another bank or
A credit card.
Option 4 — Ask a Friend To Do It for You
Taylor Smith on Unsplash

If you have a friend who banks with Halifax or any other UK bank and is ready and available to help, then asking them to withdraw the money for you is an excellent option if you don't have a Halifax card yourself.
The good part about this option is that your friend doesn't even need to be a Halifax customer in order to receive your funds quickly. All major UK banks are united by Faster Payments Service (FPS), a payments service designed to reduce transfer speeds⁴. As a result, if you're sending under FPS limits*, a transfer from your Halifax online banking account will probably arrive in your friend's account within two hours⁵, and possibly a lot sooner still.
What You'll Need
A friend;
A Halifax current account with sufficient balance;
A smartphone or other device with an internet connection.
* Online payments limited to £25,000 per day.
Option 5 — Use a Mobile Payment App
Matthew Kwong on Unsplash

This method is probably the most convenient of all if you don't necessarily need to withdraw physical cash from a cash machine but want to access your Halifax balance to make small purchases* using other methods (e.g. online shopping or point-of-sale payments).
In this case, it's a good idea to have your Halifax account linked to a digital wallet or digital payment solution, the most popular of which in the UK include:
Apple Pay;
Google Pay;
Samsung Pay;
PayPal.
To link your Halifax account to one of these wallets, you'll need to add your bank card as a payment method via their mobile app. You can then use your smartphone to pay by scanning it at point-of-sale terminals and having the money deducted directly from your Halifax bank balance, or selecting the mobile wallet where it shows up in online checkouts.
What You'll Need
A smartphone;
A Halifax current account with sufficient balance;
A P2P mobile payments app.
* Up to £45 and £100 per transaction for Google and Apple Pay respectively.
Option 6 — Use a Global Debit Card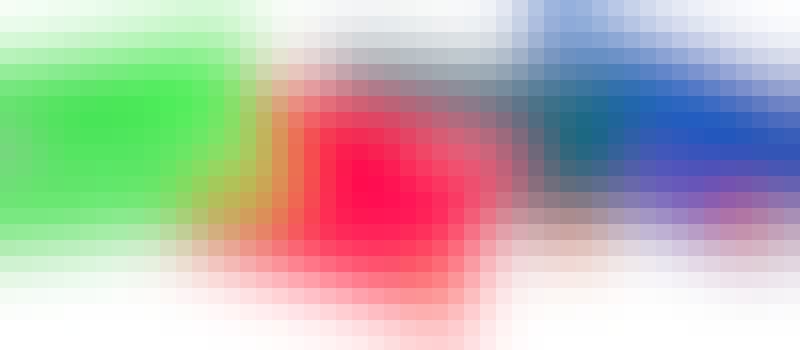 Whether you don't own a Halifax card, lost it, or forgot it at home, the most effective way to withdraw cash is to use a prepaid debit card specially designed for low-fee transactions — including cashpoint withdrawals.
Using a competitive travel card product, you can dodge cash withdrawal fees altogether, even when travelling overseas and spending in a foreign currency. (The only costs you might incur in these instances could be network fees from the cash machine itself or a small Visa or Mastercard exchange rate markup, although it depends on the card.)
If you travel abroad from the UK often, one of the best options available is the Wise Account, which gives you access to a current online account, multi-currency balances, and a debit card.
8.9
Once you're signed up with Wise and your card has arrived (which takes between two and six days), you'll be able to take advantage of the following unique features:
Local bank details in the US, Eurozone, UK, Australia, New Zealand, Singapore, Romania, Canada, Hungary, and Turkey;
Hold, exchange, and top-up up to 56 currencies;
A multi-currency Visa debit card that's handy for paying in foreign currencies without the hidden fees;
Access to Wise's powerful international money transfer service right from your account balance.
Alternatively, we also recommend Starling Bank, particularly if you're looking for a fully-fledged current account with outstanding fees and exchange rates for domestic and foreign spending. One of the best-priced UK banks, Starling Bank is the ideal option if you're looking for an (almost) fee-free alternative to high-street banks and don't mind a more limited range of services, e.g. a prepaid debit card and current account, in exchange.
Starling's no-fee current account is Britain's leader in the industry, giving you excellent benefits and charging practically no fees on a monthly basis or while travelling abroad.
We also recommend looking at our pick of the three best challenger banks in the UK to get a fuller picture of these product offerings and what they could do for you.
What You'll Need
Proof of residence;
A valid ID (e.g. driving license, passport, EU ID card, etc.);
References Used in This Guide
Why Trust Monito?
You're probably all too familiar with the often outrageous cost of sending money abroad. After facing this frustration themselves back in 2013, co-founders François, Laurent, and Pascal launched a real-time comparison engine to compare the best money transfer services across the globe. Today, Monito's award-winning comparisons, reviews, and guides are trusted by around 8 million people each year and our recommendations are backed by millions of pricing data points and dozens of expert tests — all allowing you to make the savviest decisions with confidence.
Learn More About Monito
Monito is trusted by 15+ million users across the globe.

Monito's experts spend hours researching and testing services so that you don't have to.

Our recommendations are always unbiased and independent.