What do first-time users think of WorldRemit?
Last updated
April 9, 2018
Sending money abroad online is now easier than ever, but how simple is it really?
In our series of blog posts exploring how easy it is to send money online in 2018, today we are jumping in the shoes of users trying to make a transfer with WorldRemit for the first time. If you haven't seen our previous blog posts, go ahead and read the reactions, thoughts and feelings of users testing TransferWise, TransferGo and Western Union Online. In total, we are analyzing the ten leading money transfer companies in the industry. Our findings will be compiled in a highly insightful report which you can read for free through this link.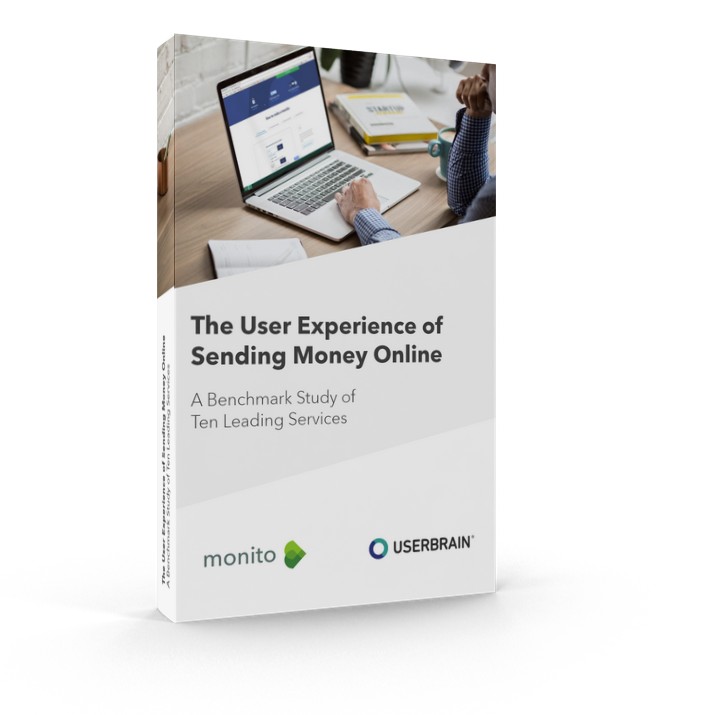 For this test, we asked randomly selected users to make a £250 transfer from the United Kingdom to France using WorldRemit, a website they had never heard of before. We were virtually watching over their shoulders and hearing their thoughts via the remote-testing tool Userbrain.
We wanted to know how they felt about WorldRemit's homepage, how simple it was for them to sign up and set up a transfer, if they were able to easily figure out the total cost of their transfer, and if they would trust WorldRemit with their own money.
WorldRemit has a mobile-first approach, and is sometimes called the "WhatsApp of Money". In fact, the company recently disclosed that the vast majority of their users initiated their transfer from a mobile device. It's important to note that this article doesn't cover WorldRemit's mobile apps, as the scope of our study is limited to sending money online from a standard desktop or laptop computer. We plan to launch a new series of tests leading to a new report focused solely on sending money from a mobile device.
A convincing new way to send money
Let's start with WorldRemit's clean homepage, which efficiently conveys the value proposition of their service, with a clear tagline and four reasons to choose WorldRemit.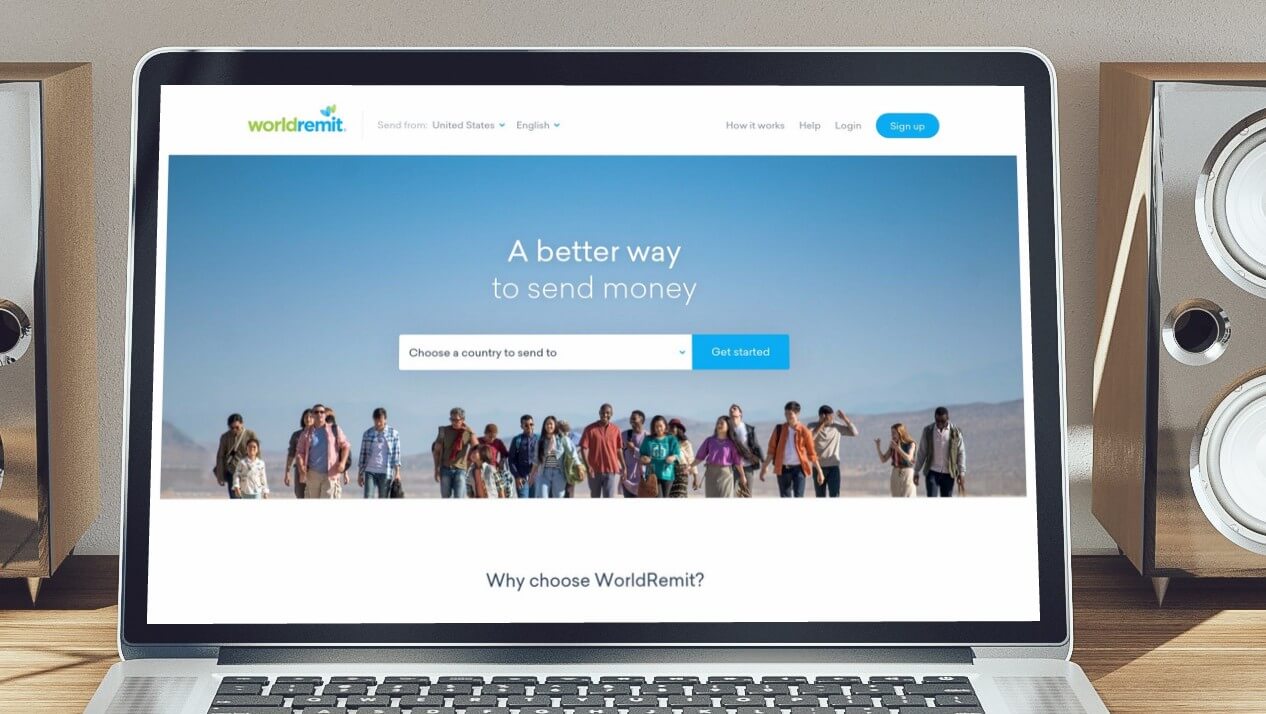 WorldRemit's homepage, with their clear tagline "A better way to send money"
The users of our panel immediately understood what the website was about:
"Okay, so this is a better way to send money, because it's low cost, it's simple, it's trusted and it's fast"  
"So this website is all about sending money from one country to another country" 

The background image featuring a diverse mix of people walking toward the reader creates a positive atmosphere.
"From the homepage I can see that it is community-oriented, it's all about connecting the world together."
Most of our testers scrolled down almost to the bottom of the relatively short page, discovering the security information and all the available delivery options.
Some of our testers didn't know exactly where to start, whether they should select a country in the dropdown or sign-up via the button on the top-right first (answer: it's possible to start the process both ways).
Another – more problematic – source of confusion is the fact that the sending country dropdown is displayed in small in the header (just next to the language selector), which meant a lot of users missed it.
"It's not using United Kingdom as sending country and I don't know how to change that."
Of course, the sending country is automatically selected based on the user's current location which means that very few users will even need to select it manually. However, this might be problematic for users sending money from outside their country, which was the case of most of our testers who were asked to send money from the UK while connecting from outside the UK.
"Just a bit confusing here, I thought I had to select my own country"
"It's not using United Kingdom as sending country, and I don't know how to change that"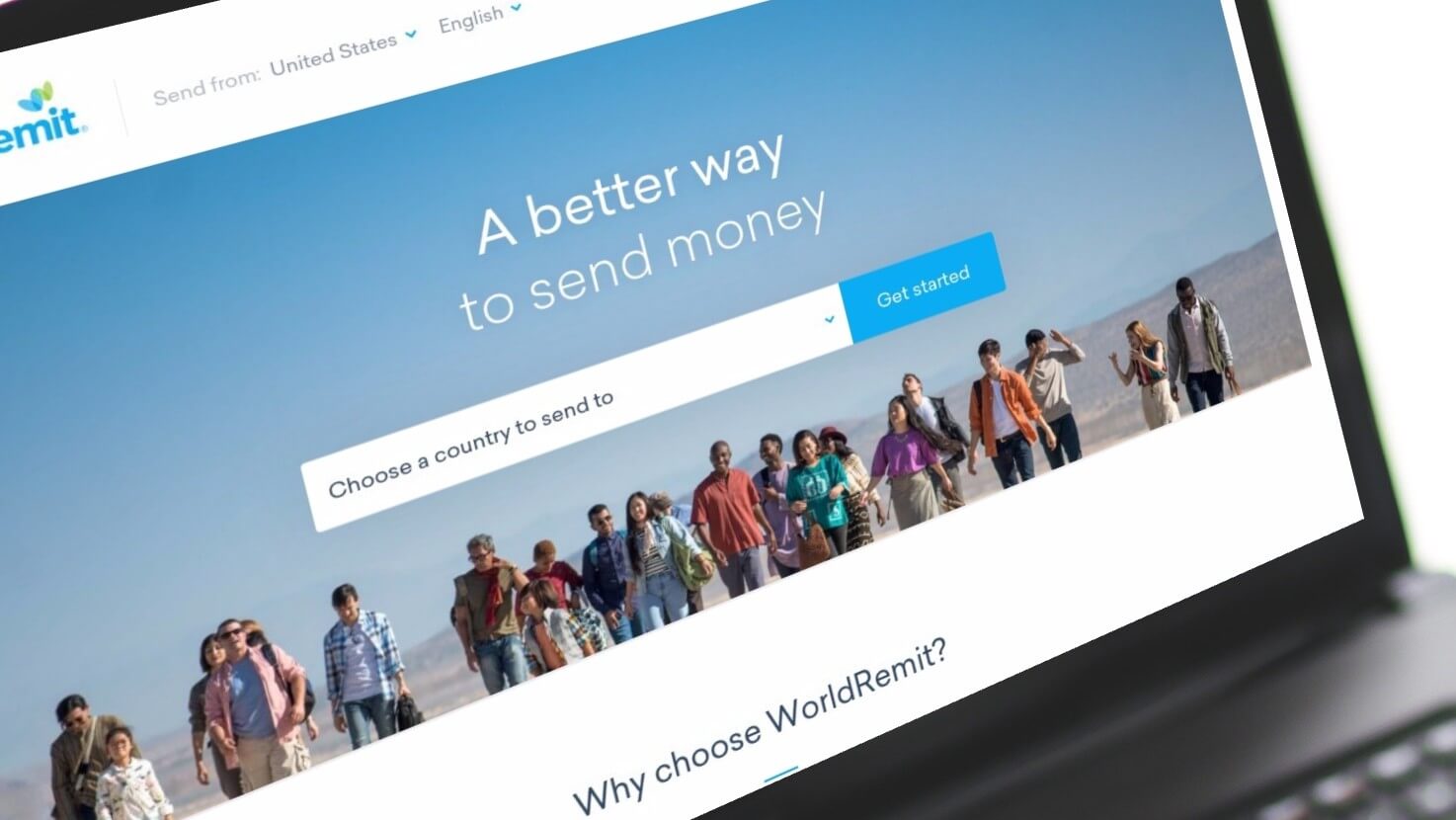 Users can change the sending country in the small dropdown near WorldRemit's logo and select the receiving country in the big dropdown at the center of the page.
Some users, therefore, selected the country they were sending money from – rather than the destination country – in the main dropdown menu, which led to some further confusion in the next step.
Some unnecessary hurdles to set-up a transfer
When asked about the process of opening an account with WorldRemit and setting-up a transfer at the end of the test, users are overwhelmingly positive:
"Pretty easy process, easy to follow…  "
"It was easy to sign up, it only took a few minutes, no problem whatsoever"
"It was really easy to sign up"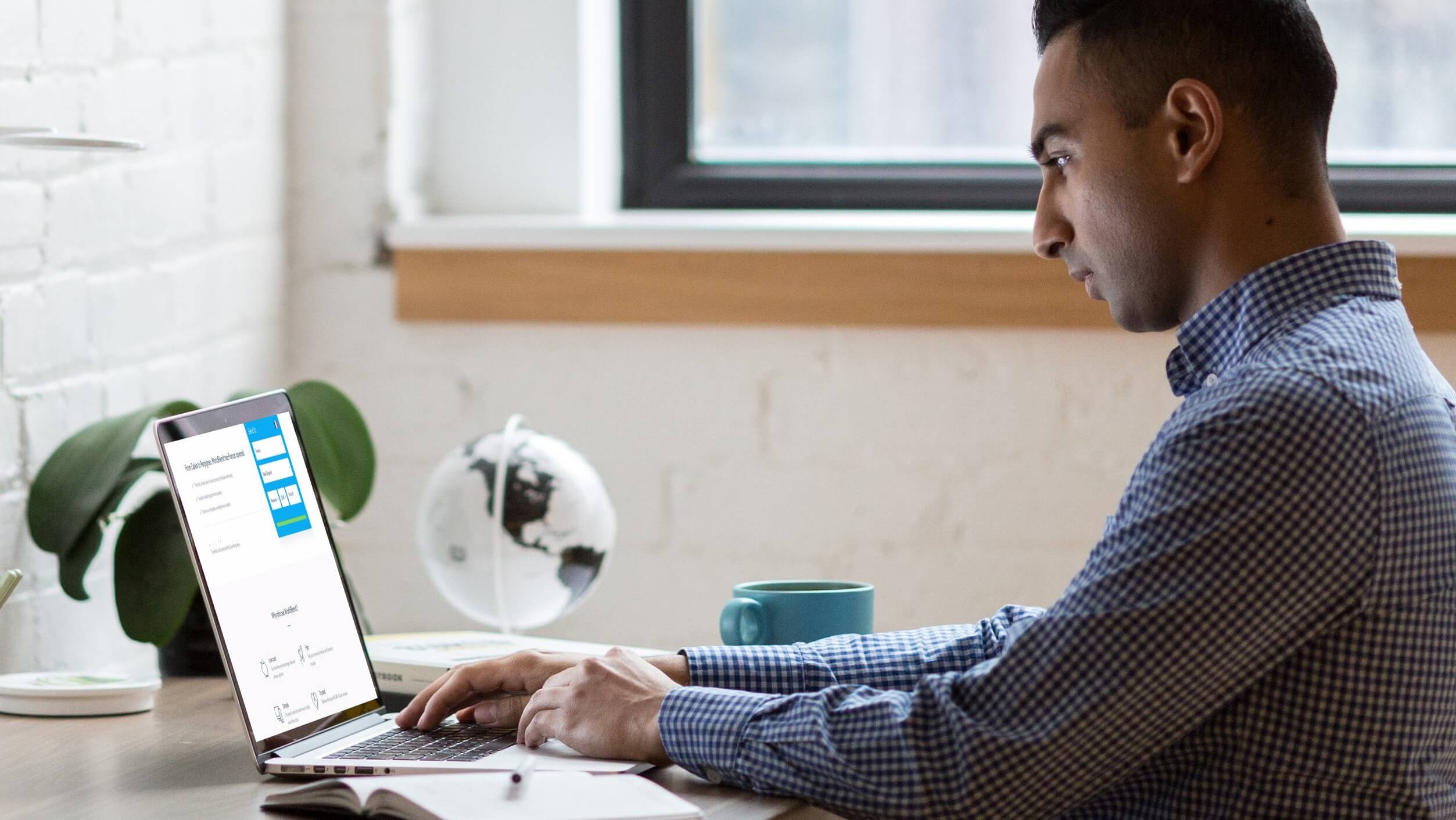 For most of these users though, the process wasn't without some amount of confusion or frustration. While it is nice that all users kept a positive impression of the process, we wish it would have run smoothly from the first try for all of them.
A first source of confusion for our testers was the redirection to the homepage after completion of the sign-up process. After selecting the destination country, entering the amount of the transfer, and signing up with your personal information (name, country of residence, email and password), being redirected to the homepage can indeed be slightly disturbing.
Some users thought something had gone wrong:
"Oh no I have to do it all over again … should I have done it differently?"
"Instead of signing up and then going back and starting over, I should have been able to continue to the process after I sign up and continue instead of having to go back, it just was confusing"
The only element of the homepage that had changed after the redirect was the sign-up button, which was replaced by a "My account" menu that is easily overlooked. Most users clicked on "Get started" again and were able to pursue the transfer process without problem, but one tester who thought it would restart the sign-up process tried to find an option to start his transaction from the "My account" menu, to no avail.
The form which users had to fill out with the beneficiary's details wasn't a totally smooth ride either. When our testers copied the IBAN of the recipient's bank account in the corresponding field, they were prompted with the error "Enter 27 to 27 char". Due to the confusing wording of the error message, it took several users a long time to understand they needed to remove the spaces from the IBAN for the field to be validated.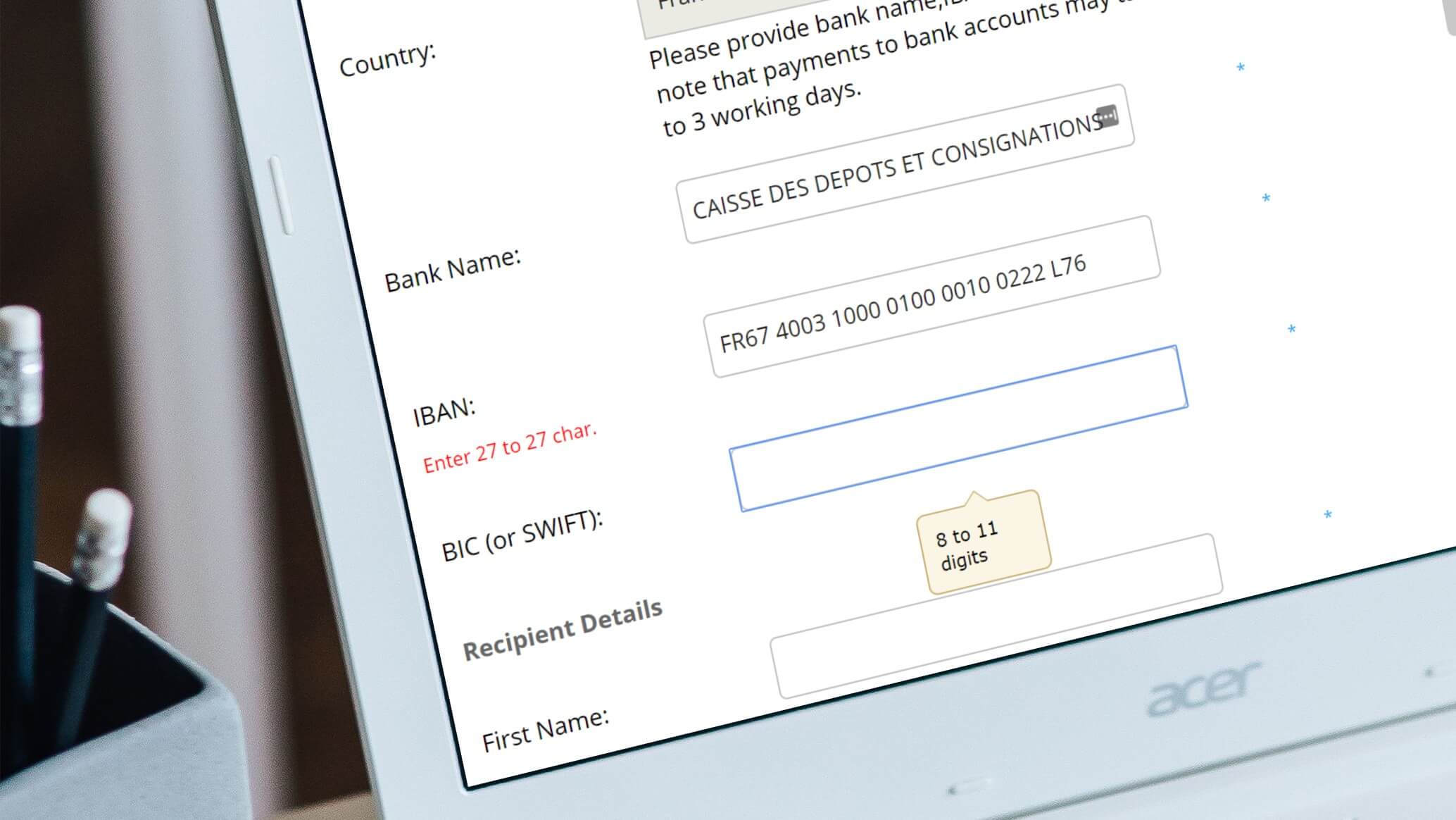 "The IBAN number doesn't seem to be correct, it looks like I've entered the right number of characters, so that's it, that's as far as I can go, I can't click next."
The BIC/SWIFT code of the receiving bank was also provided in the information our testers received, but many of them didn't know what it was.
"I'm not sure what a BIC code is…" 
"I'm pretty confused, I don't know what BIC (or SWIFT) is, what does that mean" 

These issues are small details, but it should be easy to prevent them from happening in the first place. For example, the IBAN field could simply ignore empty characters, and the BIC-SWIFT code could be deduced from the IBAN.
In the end, all but one of our users managed to get to the last step of the transfer process. Having arrived at this point, they were quick to forget the small issues they encountered and still found it really easy to make a transfer with WorldRemit.
No surprises with the fees
Our testers appreciated the fact that the fees were calculated upfront as soon as they selected the bank deposit service and entered the amount they wished to send.
The summary of the transfer clearly featured the total amount paid, the fees, and the amount received by the recipient in the destination currency, which made it easy for our users to understand what was happening.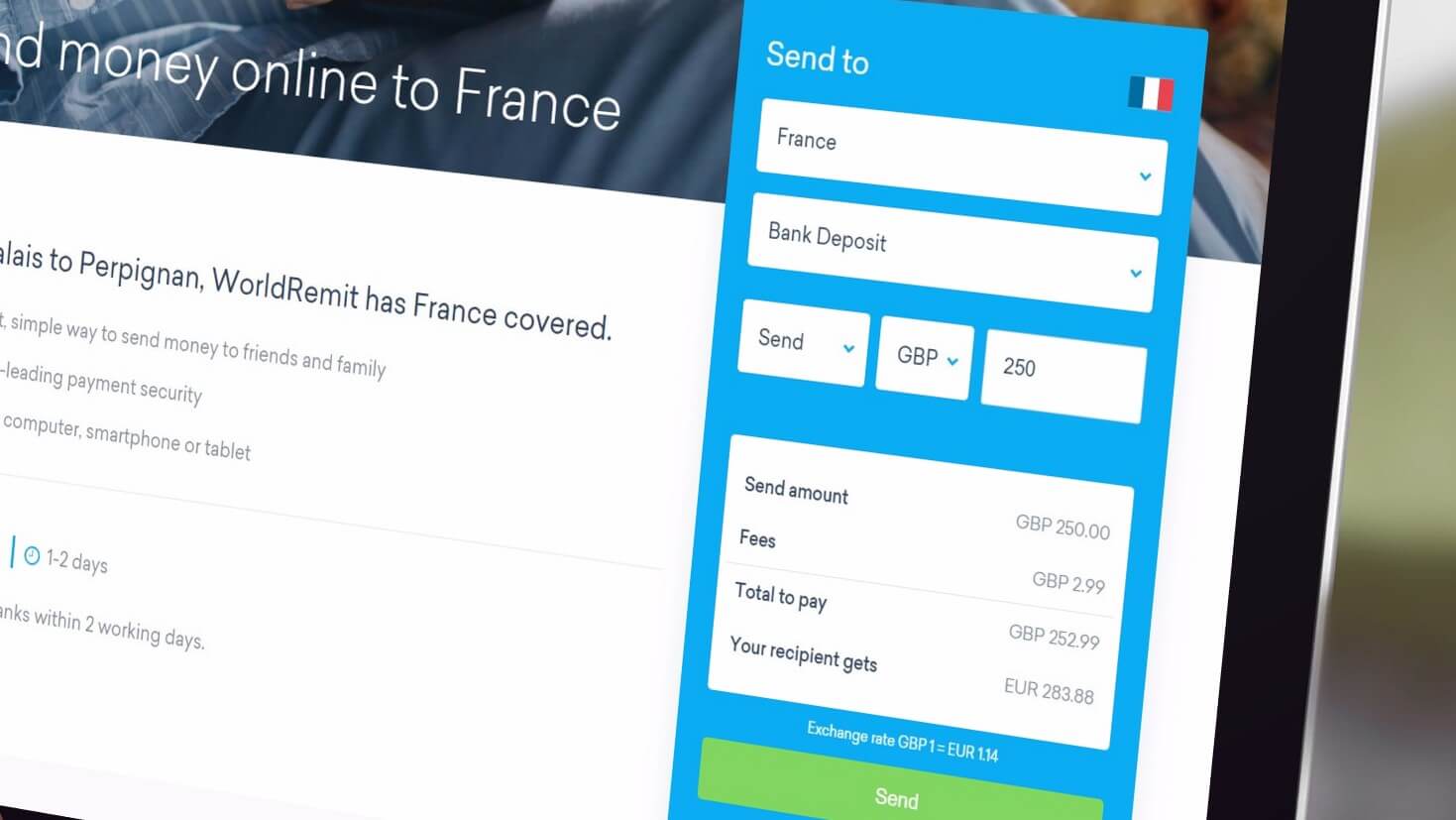 "So that would cost me £2.99, and in total it would be £252.99, and my recipient would get €283.47"
"I like that on that first page, as I'm filling in the information, it's telling me what the fees will be. So I can decide if I want to go with it or not."
"I like it showed me the amount in my currency, the fees, and how much the other person would receive"
"The fees is £2.99, so the total I'm gonna pay is £252.99 and my recipient will get €283.47, that's very clear, very evident"  
"I was able to figure out the total cost, it told me the fees from the start"
From our users' perspectives, everything was clear and simple regarding the pricing, and the £2.99 fees for a £250 transfer were considered a fair price.
At Monito, we would have liked to see more transparency about the fact that WorldRemit takes a margin on the currency exchange rate, as this can sometimes be half (or more) of the total cost of a transfer.
At no point during the test did our users question the exchange rate they were offered, but they were never informed about the fact WorldRemit also makes money on the exchange rate, and how much that would be.
Our testers would trust WorldRemit with their money
WorldRemit did a great job of conveying their trustworthiness, and our testers – rightly so – got the feeling that WorldRemit was a trustworthy and legitimate option to send money abroad:
"Yes of course I would trust WorldRemit with my money […] it looks absolutely legitimate. I would trust this website because it doesn't look any kind of scam or something like that, I would trust it."
"Yes, I did find it trustworthy, it was backed by Visa Verified and MasterCard secure, as well as Microsoft, so the trust was there."
"I feel like it's trustworthy, I've seen advertising of WorldRemit on YouTube or television, there's also the Visa approval, which makes me happy as potential user."
"It's verified by Visa, Mastercard, those are two things that I know are secure."
"If I look at the top address bar, it says that it's a secure site because it has a lock on it, that's something I always look for".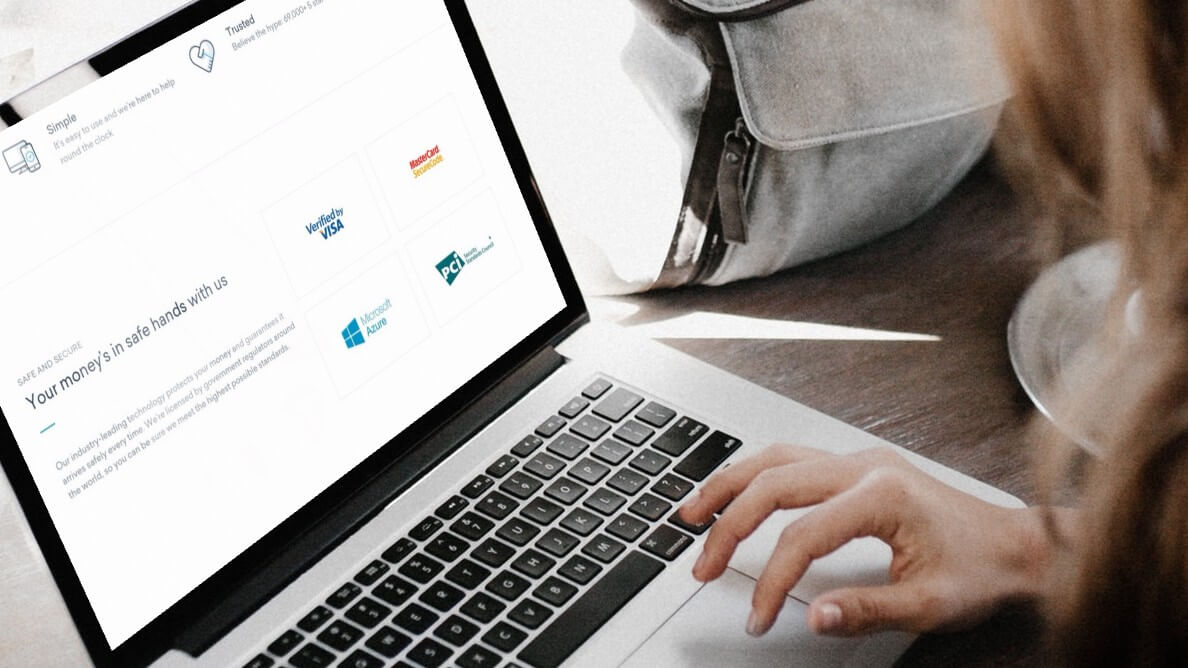 One of the main reasons why our users were so quick to trust WorldRemit is the large section dedicated to the security of the transfers on WorldRemit homepage. With "Verified by Visa" and "Mastercard Securecode" logos prominently featured.
Many of our testers also had the good reflex of checking their browser's address bar to see whether it contained the small "lock" icon which indicates that the connection to a website is secure.
In the end, WorldRemit convinced our first-time testers
When asked to rate their general experience on WorldRemit's website, our testers were pretty satisfied overall:
"This websites is very good to transfer money from one place to another and we can do that at an affordable price."
"Overall, WorldRemit's website is really easy to use. I would give it a 9/10. I think that even someone who didn't get along with computers would find this very easy to use."
"I'd probably give a 7/10, it was quite easy…"
"I would give it an 8/10, it seems to be pretty easy, I wouldn't say it was very easy…"
In their final review, our users also mentioned some of the issues highlighted in this post to justify why WorldRemit wasn't a 10/10 in their eyes:
"I'm gonna have to say 8/10, because I couldn't figure out how to put that I wanted to send money from the UK. "
"Honestly, it was a 7/10. It was not that very easy, I just can't even configure that IBAN by cancelling spaces, there was some confusion that not every user could have solved."
Final thoughts
WorldRemit can send money to nearly 150 countries around the world, a more diverse set of destinations than most of their competitors, with the possibility of receiving the money in an impressive variety of different ways: cash delivered at an agent location or at home; funds deposited on a bank account, on a mobile wallet, or on a prepaid card; or as an airtime top-up.
WorldRemit's goal is to provide a low-cost and convenient way for migrants to remit money around the world, and the company's typical customer will be sending money to a developing country from their mobile, the device of choice for most migrants. Therefore, the experience of our testers, which were asked to send £250 to a bank account in France from their computer,  is probably not very representative of WorldRemit's typical user journey. We plan to launch a new series of tests leading to a new report focused solely on sending money from a mobile device.
Overall, despite a few quirks here and there which could easily be fixed, our users were impressed with the cost and convenience of WorldRemit's money transfer service.
Get the tear-down of the user experience of WorldRemit and 9 other leading online money transfer companies in our full report, to be published in the coming weeks. Read the full report for free.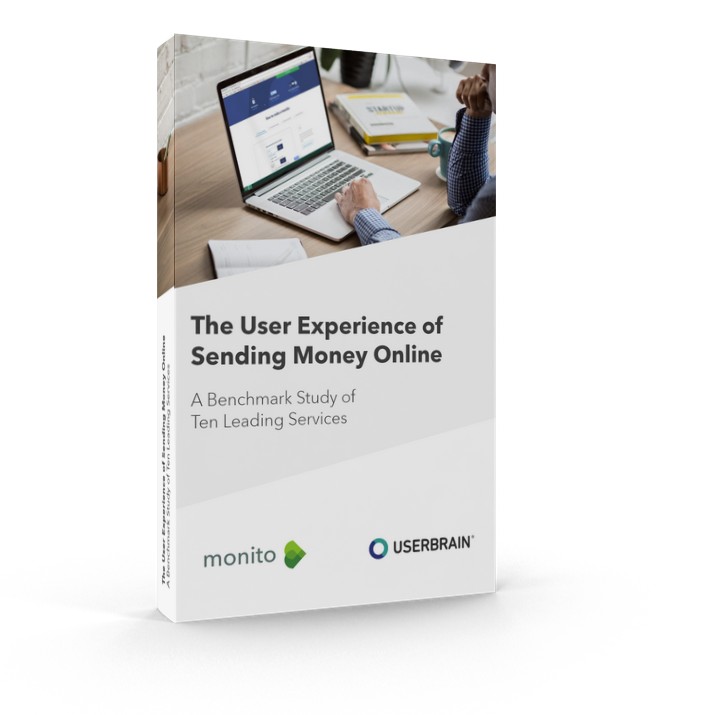 We would like to thank Userbrain for providing us with the panel of testers for this analysis. If you want to start testing your website and get a constant stream of feedback, give UserBrain a try!