Why money is one of the top gifts for the holidays
Last updated
November 30, 2018
This post has been sponsored by MoneyGram.
Shopping during the holiday season
That plaid scarf might look great on your teenage niece who lives in Japan, but what if what she really wants is some new make-up from an obscure local brand you've never heard of? Or what if you think your brother-in-law will appreciate a gift card from a popular retailer, but the truth is he's saving money to buy a house in the New Year and would genuinely prefer some extra money in the bank?
So many gifts, so many questions and so little time
Holiday shopping lists are long, everyone is busy and it's tough to know what to buy for all the people in your life. In fact, Americans will purchase an average of 16 gifts this holiday season, according to Deloitte's retail holiday survey, but they will also toss out $16 billion dollars worth of gifts because roughly one in two people don't like at least one gift they receive, according to a survey by Pureprofile. So you might spend $50 on a gift for someone (plus the time it takes you to decide what to get that person, of course), yet if it's something they don't want, your gift often ends up in the trash, re-gifted or exchanged for something else. That's a waste of money, time and effort for you and for the person receiving the gift.
"you might spend $50 on a gift for someone … yet if it's something they don't want, your gift often ends up in the trash"
The solution most people turn to is the gift card. Yet, that's often wasted, too. According to research firm CBT TowerGroup, $1 billion in gift cards go unused every year.  Entire industries have popped up around how to sell gift cards that you don't want. That's a pretty good indication that if you planned to give your friends and family gift cards this year, there's a decent chance they may not use them at all, or they might end up selling them for cash.
Giving money as a gift
A great alternative is to give money as a gift. It's a universal people pleaser. Who doesn't appreciate getting some extra money and having the freedom to spend it on whatever you like? Plus, you can be confident that unlike other gifts, money will never end up in the trash. Luckily, it's easy to give someone money as a gift, even if you can't give it to them in person or if they live in a foreign country. For example, MoneyGram offers a number of easy and simple ways to send money during the busy holiday season.  You can send money online or via their mobile app using a credit or debit card, or directly from your own bank account. The recipient can receive money directly in their bank account or as cash pickup. You can also send money for cash pickup via your Facebook messenger app through MoneyGram's Sendbot™. Alternatively, you can send funds in person at one of MoneyGram's 350,000 locations worldwide, including thousands of locations in the U.S.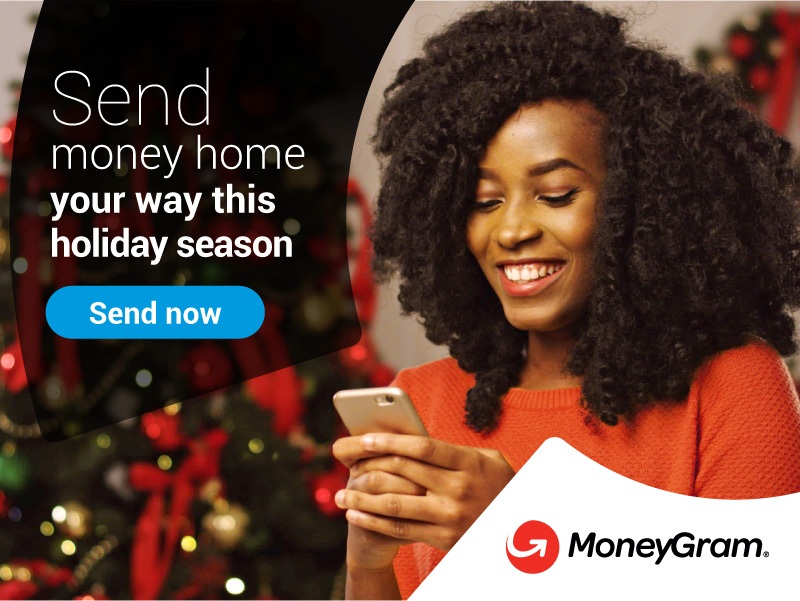 So if you're staring at your list of gifts to buy for friends and family and aren't sure what to buy, are too busy to wait in long lines at crowded shopping malls or simply missed out on some Black Friday deals, giving the gift of money is a great option. It enables your loved ones to buy whatever they want or apply the money to something much larger. It also takes the stress out of buying a gift and wondering if they will genuinely like it. And it's not just a good choice for adults, either. Money can also be a particularly great gift for kids–sending young ones a chunk of money instead of a specific object can give kids a sense of responsibility. It can enable them to apply what they've learned in math class and help them develop decision-making skills about what to spend their money on.
This year, don't worry about searching for the perfect gift for everyone. It doesn't make sense to get stressed out and buy gifts that people may or may not want, especially when the aim of giving gifts during the holidays is to let someone know that you care and that you're thinking about them. We may not always know what people want to receive as a gift, but nobody tosses money into the trash.  A gift of money is always appreciated.
MoneyGram is authorized to do business in all 50 states, D.C. and all U.S. territories, NMLS #898432. Licensed as a Money Transmitter by the New York State Department of Financial Services. Massachusetts Check Seller License #CS0025, Foreign Transmittal License #FT89432.