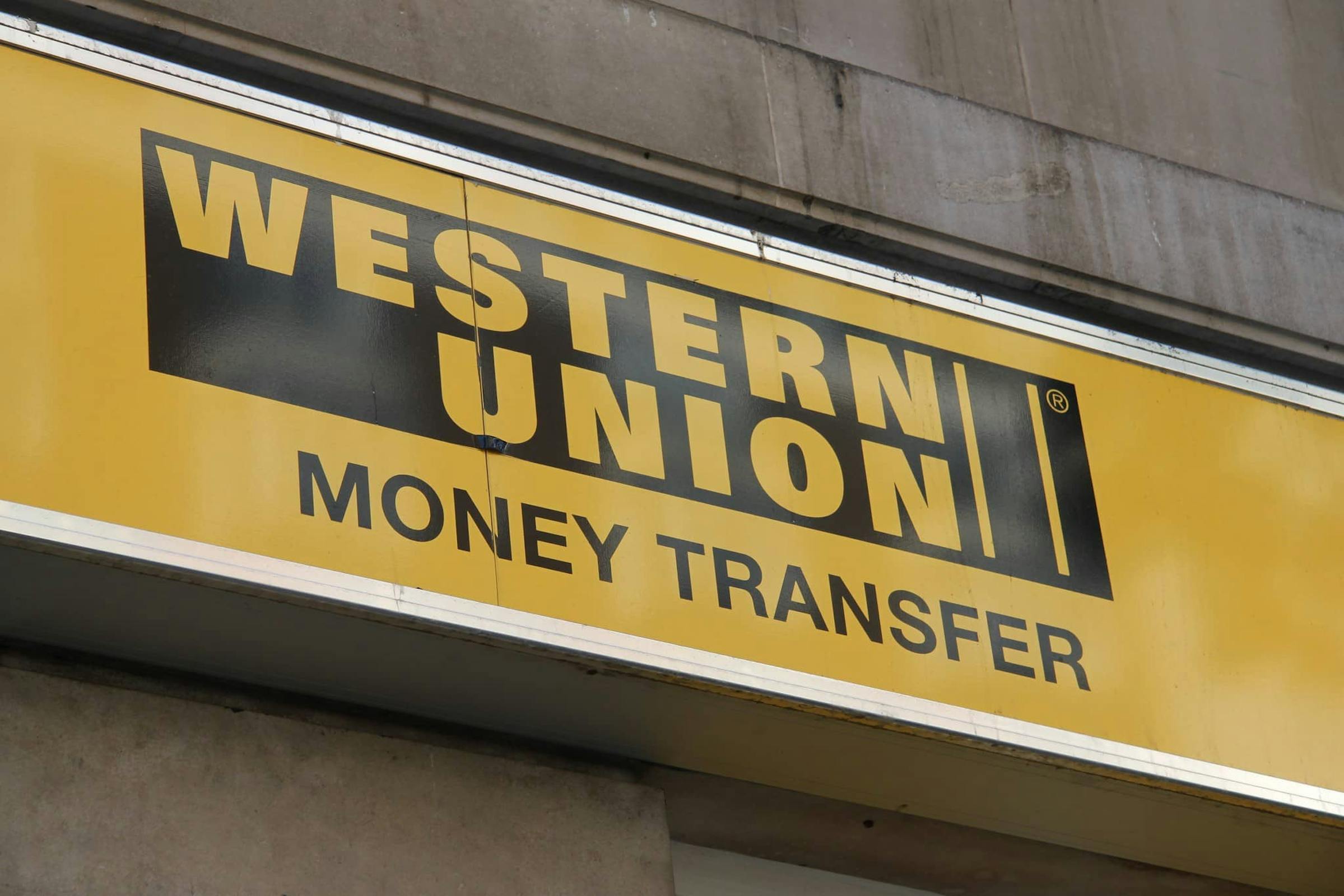 Exclusive ITW With Matthew Baker, Western Union Head of Digital, About the Google Pay Integration and the Future of Digital Transfers
After exceeding expectations in 2020 despite the outbreak of COVID-19, the world's largest currency exchange service Western Union looks set to exceed US$1 billion in total annual revenues for its digital business segment in 2021 — a major milestone for the company and a first in the world of digital cross-border payments.
Western Union's shift toward digital shows little sign of relenting. Digital revenues as a percentage of total consumer-to-consumer revenues have been steadily on the rise at Western Union in recent years, for example, constituting nearly 20% last year.
Fast forward the present, and Western Union appears to be setting a rock-solid basis for the future growth in its digital business segment, boasting impressive numbers to date. According to the company's Q1 report, not only is Western Union "on track" to surpassing one billion US dollars in digital revenue in 2021, but growth for the segment in the first quarter exceeded 44% on a constant currency basis, with monthly active users on westernunion.com growing as much as 46% year-over-year.
Western Union still holds a clear lead over its competitors (direct or otherwise) in the digital money transfer space, reporting annual revenues in 2020 of US$850 million.
To unpack the growth plans for Western Union's digital money transfer segment in 2021 and beyond (and particularly in light of the company's recently-announced Google Pay integration), Monito's CEO François Briod spoke to Matthew Baker, Vice President and Head of Digital for the Americas.
This interview has been edited for readability and precision.
Western Union is firing on all cylinders on the digital front with new partnerships, products, and growth targets. What are your impressions of the company's journey towards digital transformation? 
It's fascinating working for a company with such a long history as Western Union, and a lot of what's happening in our digital business today is based on the work the team started doing over a decade ago to build out these functionalities and capabilities. Retail is such a critical component of the success of Western Union; it's the history and the main source of revenue for the company. But the way we thought about digital (and I think what has helped make digital successful) is digital is just an extension of the offering that Western Union has for its customer base. Our goal here isn't to force customers into digital. Our goal is to enable customers, whether they want to transact digitally or transact in a retail location, to have those options available to them. 
What we've seen recently that it's worked out well from a Q1 perspective. Following the pandemic, there was a bit of concern as we ended last year because we saw substantial growth and wondered how we could sustain it into this year. And so we built an aggressive plan, not quite targeting a billion dollars in digital revenue, but close, and we've been able to outperform that. 
According to a recent annual report presentation, Western Union has been seeing a lot of first-time customers through its digital channels. Are these customers brand-new, or are they existing customers moving over to digital? 
Market by market our data looks a little different. If I look at the US where our customer data is very good, we used to see pre-pandemic that about 70% to 80% of new digital customers in any given month hadn't transacted with us before (at least not that we had record of) and that the other 20% to 30% were retail customers moving over to digital. Then, when COVID-19 spiked, we saw a huge jump in new customers, as much as 90% between late-March and early-June last year, and at this time customers were equally split between new acquisitions and existing customers moving over to digital. These days about 90% of new digital customers in any given month are new to Western Union and the other 10% or so are retail customers moving over. So, we went from an 80-20 split to a 50-50 split and now to a 90-10 split. To me, this speaks to the strength of the Western Union brand. When people search for money transfers, Western Union is the name that comes to mind. 
Keeping on the topic of customer growth, was the goal behind the new Google Pay integration then to be a new customer acquisition channel, or to provide convenience to existing Western Union digital customers? 
The Google Pay relationship is a little bit of both. On the one hand, it's about expanding access to our customers who already use Google Pay, and on the other, it's about accessing a different customer base. We think there's a great opportunity for us here to continue to raise the awareness of our digital functionality, and that speaks to why we're offering our entire portfolio through Google Pay: every fund-in method, every fund-out method, a send limit of US$50,000. Later in the year, we're going to be expanding from beyond just the US, India and Singapore to the entire world, which I think will really differentiate the Western Union product and help us to stand out by showing the breadth of our offering and just how complete it is. 
If I'm not mistaken, this integration is a first for Western Union not working with exclusivity, given that Wise was also a partner to Google Pay. How do you feel being integrated at the same place as one of your digital competitors, and how does Western Union think about competition in the digital space more generally? 
We're very excited to be a part of Google Pay's offering with Wise. I think it provides an interesting comparison, and I think it'll be advantageous for people, especially if they've only used Wise, to also be able to get exposure to Western Union's services given the different offerings on the table. In my view, the tendency in the industry has been to get excited about digital players, but for many people, cash is the only option, and for many others, there's reticence about sharing banking details. So, by opening up our offerings, I think the differentiation that Western Union brings to this environment is really highlighted. 
More generally, a lot of it comes down to brand awareness and confidence. There's still a lot of reticence and concern from people about safety when they transact online. From a Western Union standpoint, we're trying to do two things: to make sure our brand is strong and perceived as the safe and easy-to-use option, and to be competitive. You have to win on all fronts. And because Western Union brings to the table a holistic offering and because our pricing continues to be more and more competitive; I feel good with where we are. 
At the integration level during this project, how did you feel about Western Union next to tech-oriented companies such as Google and Wise? How confident are you that Western Union's tech capabilities were on par? 
For me, it was a fascinating experience. It was an opportunity to partner directly with the engineers at Google and it really highlighted the quality of the Western Union engineering, platform and product team. They were on par with the others in every aspect of what we did, from the quality of the thought process to problem-solving. Our team was able to plug in our entire service offering to the Google Play flow in a way that's true to the Western Union experience while also embedding nicely into the slick Google Pay experience, created by one of the largest tech companies in the world.  
In a future version, we want to expand beyond Google Pay users. For example, if people want to send money from the US to Mexico and the receiver isn't a Google Pay user, they'll get a ping telling them that they have money coming in and how to receive and it will embed just like our normal experience. So, we're really excited to see how this grows and evolves, and I think it's changing the way that Google Pay even thinking about the opportunities here. 
On the one hand, we have Google, which appears to be entering the digital transfer space through partnerships and integrations. On the other hand, we have Facebook, which is looking to tackle the remittance market through their Diem blockchain infrastructure. Apple has a card and wallet and could enter the market too. Do you see these players as potential direct competitors? 
I do think we'll see more competition. But I think the real question is whether it'll be direct competition or whether it'll be complimentary. If you look at money transfers, domestic money transfers are a much easier option, but cross-border money transfers are a whole other animal. The barrier to entry might look workable on paper, but given the number of corridor combinations, currency combinations, wallets, bank accounts, retail pay-out networks, all of this is extremely hard to replicate, and it creates an immense regulatory challenge. The perception might be that there's massive competition out there ready to jump into the industry, but my expectation is that they'll be more cautious about it. 
In Google Pay's case, for example, my feeling that they're happy to have Western Union step in and take on all that responsibility. Similarly, I think that as other players look to expand into international money transfers, the question will hinge on whether they want to do it themselves and try to build their own network, or whether they want a partner. And I think partnerships will be the choice that most of them select in terms of convenience, simply to avoid the regulatory scrutiny. 
What's more, I'd add that international money transfers are a whole other field for companies such as Google and Facebook, which don't want to have to turn down customers on the grounds of risk management or to have to learn more about their users to approve a transaction. We're finding that even banks, for example – which are used to doing an analysis of their customer base – are looking to us to help enable international money transfers. They don't want to get into this space either. It's just more challenging. 
Western Union's CFO recently hinted on Bloomberg that the company could potentially move into offering its own broader range of financial services, joining the ranks of other transfer companies in venturing into more bank-like services. Is this something you can share more about? 
Speaking from a very high-level perspective, the Western Union brand is very strong. With established users around the world both on the send and receive side, we're aware that money transfers are only one aspect of people's financial lives and offering complementary services beyond money transfers that are genuine to Western Union's brand and relationships is something we're exploring. Whether that's a stored value account, bank account, credit card, debit card, or a loan scheme for our customers, the opportunity isn't just in one market or another, but in the connection points between different markets, with money transfers as the primary solution. So, in the end, this is a matter of exploring how to expand the brand and how to serve our customers based on their feedback. It will be interesting to see how it all evolves. 
Image credit: Richard Allaway, unedited, distributed under a CC BY 2.0 license
Why Trust Monito?
You're probably all too familiar with the often outrageous cost of sending money abroad. After facing this frustration themselves back in 2013, co-founders François, Laurent, and Pascal launched a real-time comparison engine to compare the best money transfer services across the globe. Today, Monito's award-winning comparisons, reviews, and guides are trusted by around 8 million people each year and our recommendations are backed by millions of pricing data points and dozens of expert tests — all allowing you to make the savviest decisions with confidence.
Learn More About Monito
Monito is trusted by 15+ million users across the globe.

Monito's experts spend hours researching and testing services so that you don't have to.

Our recommendations are always unbiased and independent.