TawiPay presented with the Social Impact Award in Zürich
Last updated
May 22, 2014
Written by
François Briod
TawiPay, a Swiss startup bringing transparency to the money transfer market, has been presented with the Social Impact Award at Impact Hub Zürich.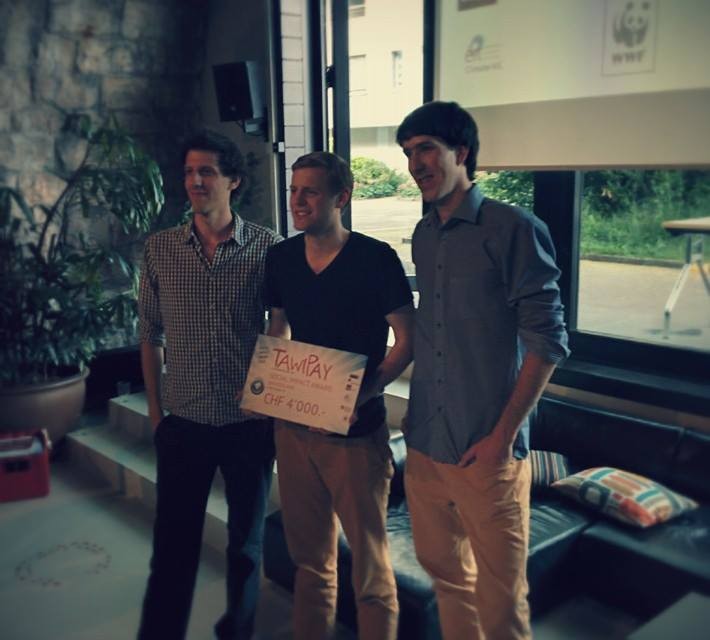 The global and social impact praised by the jury
TawiPay is a clear, transparent and easy-to-use money transfer comparison website, empowering migrants with the information they need to find the cheapest option to send money to their families in their home countries. In awarding TawiPay with the Social Impact Award, the jury – consisting of entrepreneurs, academics and heads of development-, environment- and climate-focused NGOs – acknowledged the website's potential global and social impact on millions of families in developing countries.
The Social Impact Award initiative aims to promote the spirit of social entrepreneurship among European students and support their social venture projects. It is a Europe-wide education program and idea competition for innovative solutions to the world's most pressing problems. The prize consists of CHF 4'000 of cash funding along with a 3-month membership to Impact Hub Zürich, where winners are given access to a coworking space, can attend inpidual workshops and be inpidually coached by experts on a regular basis.
From Athens to Zürich via Prague, the award ceremony was simultaneously held in eight european cities on 21st May.
A $500 billion market ripe for positive disruption
TawiPay tackles the excessive fees incurred by migrants sending money to their home countries. Latest World Bank data show for example that Sub-Saharan African workers overseas pay an average of 12% in money transfer fees. A fair fee of 5%, as proposed by independent international organizations, would result in an additional US $3 billion inflow of money in the Sub-Saharan African countries every year.
The money transfer services market is opaque and dominated by big players, suppressing the emergence of new players, even when they are able to offer much better rates by taking advantage of new internet or mobile-based technologies. By increasing competition in the transfer services market, and by making the already operating service providers more cost transparent, TawiPay has the ambition to trigger positive changes that will significantly lower the price of sending money toward developing economies.