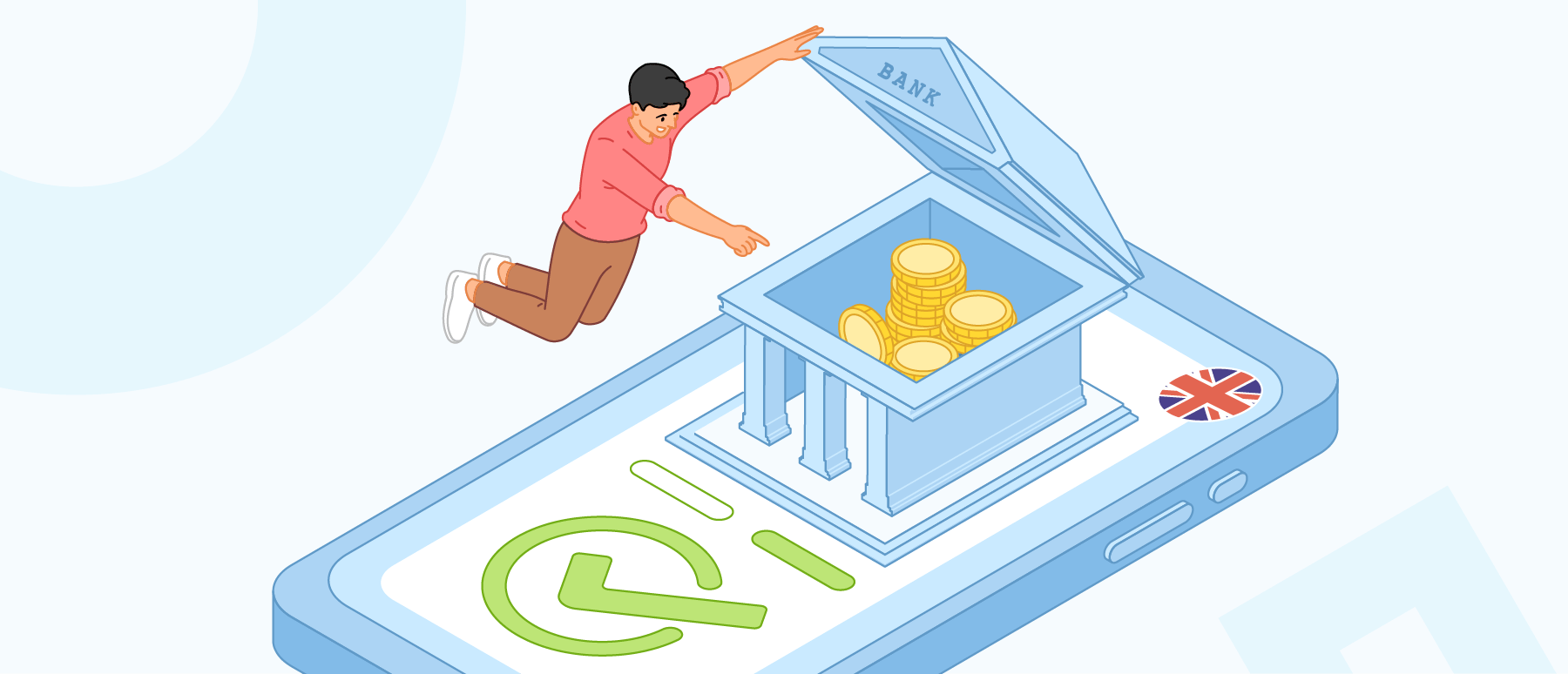 How To Open a Bank Account Online in the UK (Even Without Proof of Residency)
Have you just arrived in the UK, or planning to move there soon? Whether you are moving as a student to attend university, for a new job or to look for work, you may want a local bank account in order to get yourself set up. And in case you've heard horror stories about setting up a UK bank account, don't worry too much. 
Monito's Recommendation
Open a Wise Multi-Currency Account which gives you UK bank details, among others, and a debit card to spend in multiple currencies (including British pounds.) You can even open the account before arriving in the UK, but you'll need to verify your address before receiving your debit card.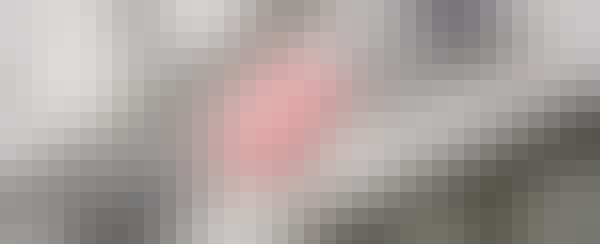 High-Street Banks vs Online Banks in the UK
The biggest traditional banks in the UK are HSBC, Lloyds, Royal Bank of Scotland (often referred to as simply RBS), Barclays, NatWest, Santander and Nationwide. By traditional, we mean banks with actual physical branches across the country (versus, say, online banks which provide a UK bank account with a UK account). 
Online bank accounts are great if you need to have an account in Pound Sterling with a UK account number and sort code, and many, such as Wise's Multi-Currency Account and Revolut, also offer debit cards. But if you want or need a bank where you can actually walk into a branch, then you'll want to consider a traditional bank.
Types of Bank Accounts in the UK
There are numerous types of accounts in the UK, but a standard current account or bank account is what most people want for basic everyday use, such as paying bills and receiving a salary. These accounts generally come with a debit card and overdraft. Chequebooks are no longer automatically issued to new customers, but you may be able to opt for one if you wish.
Savings accounts have traditionally yielded a higher interest rate and are meant for what their name implies—saving money. However, a number of current accounts also pay interest on balances up to a set amount.
There are also basic accounts, which are generally on offer for people with a poor credit history.
Documents Needed To Open a UK Bank Account
To open a UK bank account, you generally need the following two things:
Proof of your identity: This can take the form of a passport, driving licence, or national identity card. In general, if you are a foreign national, your best bet is to use your passport — EU national identity cards are usually accepted, but if you are from, say, Australia, your home driving licence may not be accepted.
Proof of address: This is generally a recent utility bill, rental contract, council tax bill. Mobile phone bills are generally not accepted.
How To Open a UK Account Without Proof of Residency
The proof of address detail is where people moving to the UK from abroad often hit a wall. It's also tough if you've landed in the UK and live with relatives and don't have any bills in your name or a rental contract.
If you want to open a bank-like UK account without proof of address, Wise, Monese, Revolut and Monzo are a few online services that will set up a UK account without residency. All offer UK account numbers and sort codes and debits cards you can use in retailers or pay for items online. Each service has different rules, so read the detail section for each provider to make sure you find the best service for your needs.

Note that even though you don't have to submit proof of address, you'll still need to supply a UK address–this is also where your debit card will be delivered.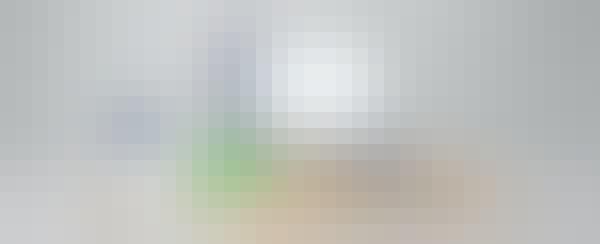 Option 1 — Wise Multi-Currency Account
With a Wise Multi-Currency Account and its accompanying debit card, you'll be able to pay and get paid like a local in the UK. After opening your account online, you'll need to verify your identity through their interface.
If you don't have a proof of address yet, here's what Wise says: "You can then choose to either supply proof of address from a standard list of documents, or to send in a selfie, in which you're holding your proof of ID. This can be a great alternative if you're still waiting to move to the UK or haven't yet got bills and other paperwork registered in your name."
Once done, here's what you'll get with a Wise Multi-Currency Account:
Local bank details in the US, Eurozone, UK, Australia, New Zealand, Singapore, Romania, Canada, Hungary, and Turkey;
An account to hold up to 56 currencies;
A multi-currency Mastercard debit card that's handy for paying in foreign currencies without the hidden fees;
Access to Wise's powerful international money transfer service right from your account balance.
Let's say that you've just moved from France to the UK and you need British pounds. With a Wise Multi-Currency Account, you'll be able to:
Send Euros from your regular account to your Wise Euro account;
Convert all or part of it to British pounds for a low fee (0.41% or €4.45 to convert 1,000.00 EUR to GBP);
Pay with your Wise debit card, set up a direct debit with a UK provider to pay your bills or make a local transfer for free (to pay rent, for example).
You'll also have UK bank details to share with an employer. Note that this account does not offer an overdraft and you won't earn interest on any in-credit balances.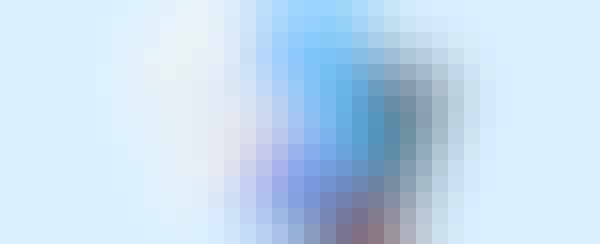 Option 2 — Monese
Monese is an entirely mobile bank, enabling you to do everything from the Monese app. You can also transfer money into 19 different currencies (including Euros and US Dollars) at the standard mid-market exchange rate. It's a handy feature if you need to send money overseas or pay bills (say a mortgage) abroad.
With Monese, you can open an account in minutes with just a photo of your ID and a selfie, plus an email address and phone number. You won't need proof of a UK address if you live in any one of the 30 countries in the European Economic Area. Monese offers three types of current accounts:
Simple: If you want to limit the up-front costs, go for the Simple account. It's a full UK current account with no monthly costs and includes a free debit card. However, you will be charged 2.00% on ATM withdrawals after the £200.00 free monthly allowance and a 2.00% fee on foreign currency card spending after the £2,000.00 monthly allowance. There is also a 2.00% fee for foreign exchange transfers when sending to non-Monese accounts. 
Classic: Classic accounts cost £5.95 per month and offer free ATM withdrawals up to £900.00 a month. After this, a 2.00% fee applies. The first £9,000.00 of foreign currency card spending each month is free, followed by a 2.00% fee. Foreign currency exchange transfers to non-Monese accounts incur a 0.50% fee. As with the Simple account, it's a full UK account with a free debit card.
Premium: Premium accounts cost £14.95 per month and offer unlimited UK ATM withdrawals, free foreign currency card spending and free foreign currency exchange transfers. Again, it's a full UK account with a free debit card.
Why Trust Monito?
You're probably all too familiar with the often outrageous cost of sending money abroad. After facing this frustration themselves back in 2013, co-founders François, Laurent, and Pascal launched a real-time comparison engine to compare the best money transfer services across the globe. Today, Monito's award-winning comparisons, reviews, and guides are trusted by around 8 million people each year and our recommendations are backed by millions of pricing data points and dozens of expert tests — all allowing you to make the savviest decisions with confidence.
Learn More About Monito
Monito is Trusted by 15+ Millions Users across the globe.

Monito's experts spend hours researching and testing services so that you don't have to.

Our recommendations are always unbiased and independent.