Interview with CurrencyFair's CMO Nils Andén
Last updated
August 8, 2016
This article is part of the Spotlight series brought to you by TawiPay, the comparison site for international money transfers. The Spotlight series aims at helping people who send money abroad get all the information they need on key money transfer companies, and follow the latest trends of the money transfer industry. This month, we are putting the spotlight on CurrencyFair. To find out more, you can read now our in-depth review of CurrencyFair. We also invited the Chief Marketing Officer, Nils Andén, to tell us more about their service.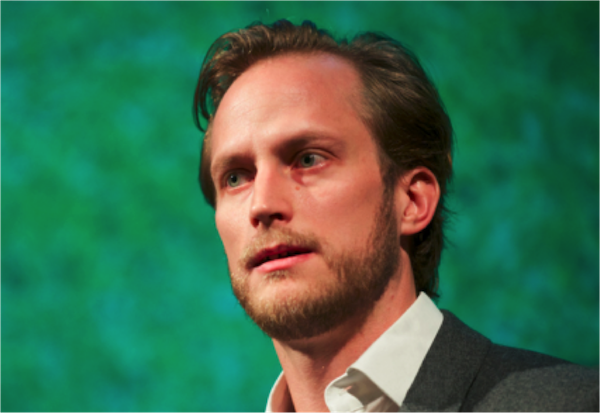 Who are CurrencyFair customers in general?
Our customers are basically any person or company that has a need to send money across borders. It really is that simple. People who move abroad for work or family, expats buying a property in their new location, retirees enjoying the sun in Spain but who still get their pensions paid into their bank accounts back home in the UK, business who pay employees or invoices abroad: we save all these people money. The net is wide and getting wider every single day.
We recently targeted businesses in the UK and Ireland a little more consciously than we have done previously, and the reaction to that has been positive so far too.
What do they say about CurrencyFair?
Most of our customers are initially shocked are just how much their bank charges them for an international transfer. They never really thought about the process, and most implicitly trust their bank to look after them in a fair way. Naturally, this leads to delight at how much more efficient CurrencyFair is for what is essentially the same thing. We find that our customers are the best marketing we could hope for, and referrals by word of mouth – real people recommending us to real people – is a very heartening thing to see.
What's your approach towards mobility? (Mobile site, apps, features, users stats)
All of our website content is available on our mobile-optimised website. As you can follow the rate and with CurrencyFair and your exchange is instant, you know exactly how much money you'll be receiving. The app itself is a cleaner version of CurrencyFair to make it as quick and simple to transfer money.
What would you say to somebody who hasn't tried CurrencyFair and is still using a traditional or more expensive solution?
I'd ask them to compare the costs involved, what they receive at the other end of their transfer, and then check out what we can do. The rates we show on our site are real – we don't simply quote the interbank rate and let customers believe that's what they'll get. "Rates shown are indicative only" isn't something we like. We show the actual available rate, small fee included, and what they'll really receive in their bank account at the other end. When compared to their bank, this difference can be startling and should convince them to give us a try.
What other features are you working on?
We're planning on expanding into South East Asia and USA in the coming years, and we've just added a new banking partner in the UK, so UK deposits and transfers are significantly quicker. We plan to do this for other currencies where possible too. From the mobile side, we're looking at push notifications saying when your money has been matched, etc., and rate alerts too.
Do you have a message for TawiPay users?
Try us! You won't ever use your bank when sending money abroad again.
Send money abroad with CurrencyFair by going to their site.