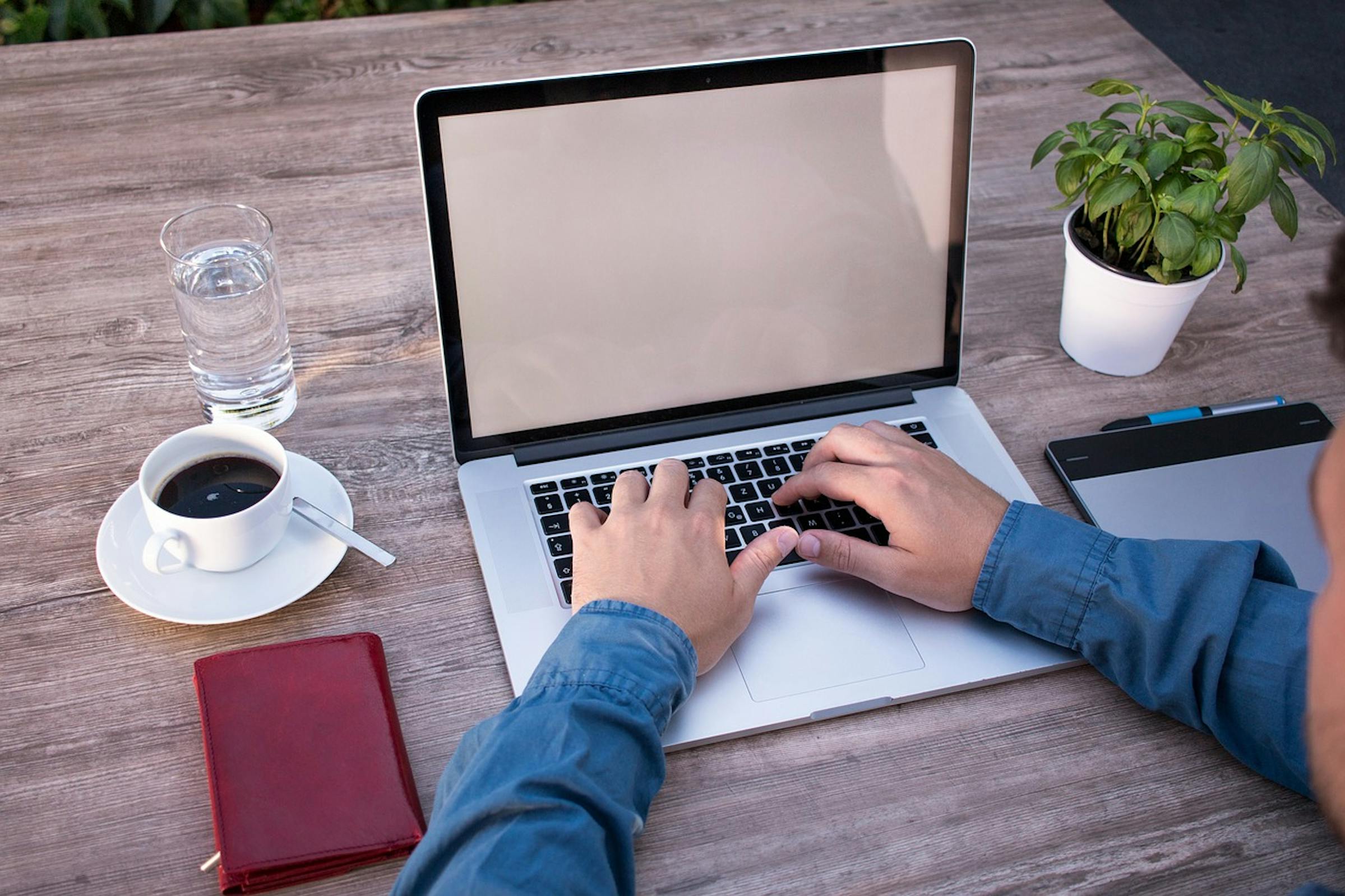 The best way for freelancers to get paid
The best way to get paid depends on a bunch of factors, including what country you're located in and where your clients are, as well as whether your clients are individuals or businesses. But as a freelancer, you generally can't tell a client to tweak their processes just for you, so it's best to make it as easy as possible from your side for them to pay you. But that doesn't mean you can't set yourself up in a way that is as cost-efficient, flexible and easy for you.
The good news is that there are many options out there, and there are likely to be even more in the future. After all, freelancing is here to stay. According to the Freelancers Union and Upwork, more than one in three Americans freelanced in 2018. That's a total of 56.7 million people,  or a 3.7 million increase since 2014. In the UK, the number of self-employed and freelance workers is on the rise too, from 3.3 million in 2001 to 5 million in 2017, according to Consultancy.uk. Add the fact that freelancers can easily have several clients scattered all over the world and may opt to become digital nomads, too(a specific group of freelancers that are also projected to grow in numbers) and all this flexible working business yield a big challenge that comes with potentially high costs: what is the best way for freelancers to get paid?
How clients can pay freelancers
Online via PayPal, Square Cash or a similar service
PayPal is one of the most popular ways for freelancers to get paid. It's free to set up an account, but you'll incur fees for every transaction. Those rise significantly if you get paid by clients in different countries or currencies. Full details are available on PayPal's site, but here are some examples:
If you are based in the US and receive a payment in US dollars from a client who's also US-based, you'll pay a 2.9% transaction fee on the total amount you are paid, plus a flat fee of $0.30.
If you are based in the US and receive a payment in British pounds dollars from a client who's in the UK, you'll pay a 4.4% transaction fee on the total amount you are paid, plus a flat fee of £0.20. You'll also lose money due to bad exchange rates, which is why we don't recommend PayPal.
Square Cash is a lot like PayPal. It offers an online payment option for freelancers, but the money is deposited directly to your checking account (unlike PayPal, where you have to move the money from your PayPal account to your bank account). The fee is 2.75% of the total payment amount, lower than PayPal's charges at 2.75 percent of payments received. However, Square Cash is not available for international transactions so it's only good if you're in the US and all your clients are located there
Online via an electronic funds transfer
Bank-to-bank transfers or ACH payments are other options, assuming your clients do direct deposit. Fees vary depending on your bank, and if you have clients in other countries then you'll incur additional charges and lose money through a bad exchange rate.
Debit or credit card payments
You can accept credit or debit cards to get paid–this is often an option that works best if individuals are paying you for their services, versus if you are invoicing a client per se.  Credit or debit card payments can be processed via systems including PayPal (Google Wallet, Wave, or QuickBooks.
Old fashioned paper checks
In some countries, paper checks sent in the mail are still a standard method of payment. You won't incur any fees if you receive a check in your currency from a client in your country, but it gets tricky and costly if you're not in the same part of the world, and it's not ideal if a check comes in the post and you have to physically be home to open up the mail in order to deposit the check. In these cases, it's best to ask your client if they can switch to direct deposit.
How to minimize costs and be flexible (especially if you're paid in multiple currencies)
There are a number of international bank accounts available for personal use worth investigating depending on your needs. But some of the best accounts those that cater to freelancers and small businesses.
If you're a freelancer getting paid in multiple currencies like a local, the TransferWise Borderless Account is a great option. The main advantage of the TransferWise Borderless Account is that it gives you unique and personal local bank details in several countries including Australia, but also the U.S., U.K., Eurozone, New Zealand and Poland. This means you can use a Borderless Account to be paid like a local in various countries and currencies without the usual fees. Once you get paid in the local currency in your borderless account, you can either use TransferWise powerful money transfer services to send money to your principal bank account wherever in the world, or start spending your foreign currency balance with TransferWise Borderless Debit Card in your currency with only small foreign exchange fees.
Apply for an account now or Read our TransferWise Borderless Account & Card Review
And if you're wondering how TransferWise versus PayPal compares, it depends on a variety of factors but when it comes to international invoicing, TransferWise is a far better (and cheaper) option. And in general, PayPal is particularly costly for any type of international funds transfer.
Payoneer enables you to receive money in using local account details for USD, EUR, GBP, JPY, AUD, CAD & CNY, which is excellent for global freelancers. It's free to receive money for all of those currencies except USD, where the fee is between zero and 1%, depending on the country.
Interesting Neobanks for freelancers
Why Trust Monito?
You're probably all too familiar with the often outrageous cost of sending money abroad. After facing this frustration themselves back in 2013, co-founders François, Laurent, and Pascal launched a real-time comparison engine to compare the best money transfer services across the globe. Today, Monito's award-winning comparisons, reviews, and guides are trusted by around 8 million people each year and our recommendations are backed by millions of pricing data points and dozens of expert tests — all allowing you to make the savviest decisions with confidence.
Learn More About Monito
Monito is trusted by 15+ million users across the globe.

Monito's experts spend hours researching and testing services so that you don't have to.

Our recommendations are always unbiased and independent.