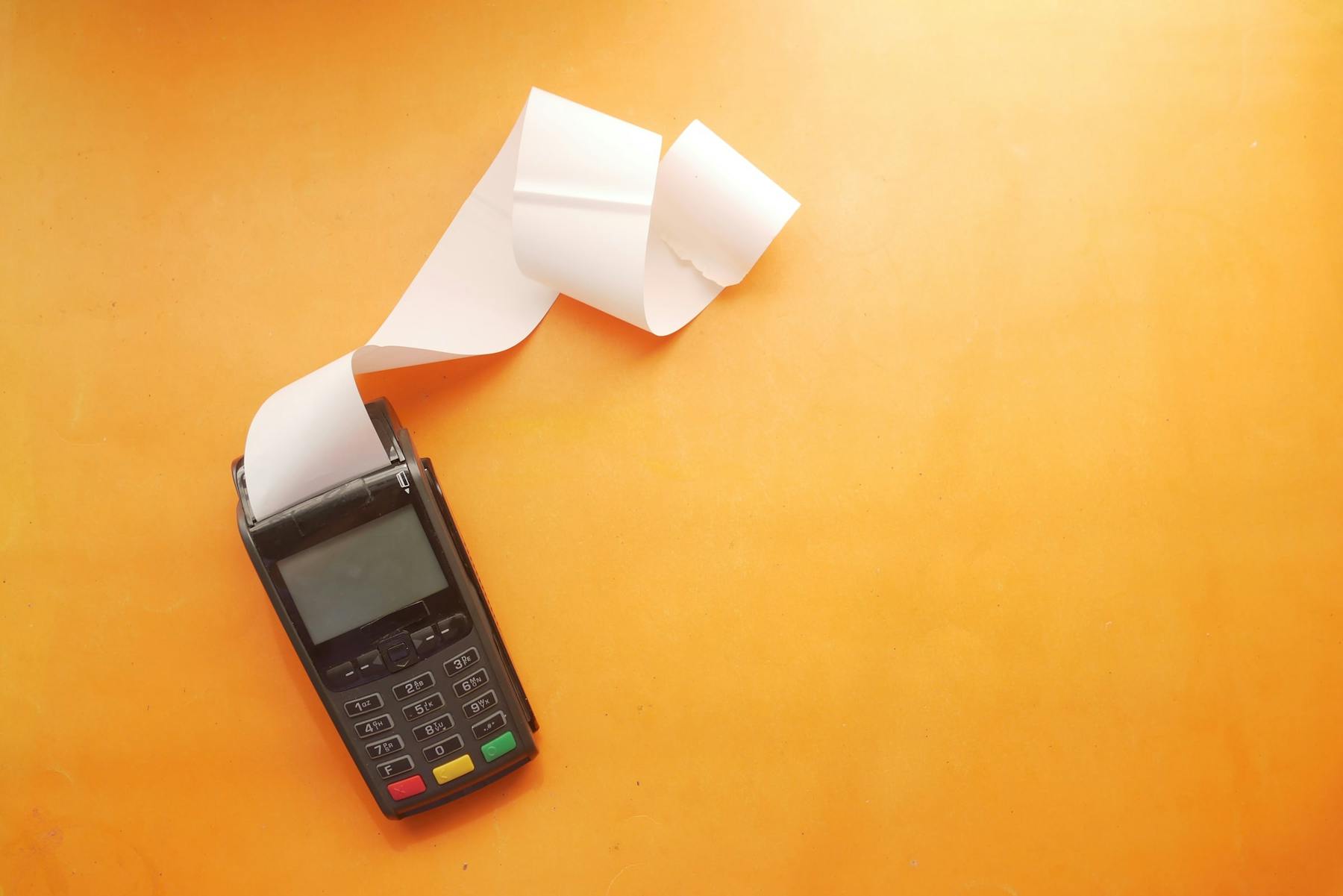 These Are the Best Banks in the UK for Overdraft in 2023
Overdrafts are a convenient way to access extra funds in a moment of need, but like any loan, they carry certain risks. Moreover, not all banks offer the same terms and conditions, meaning you'll need to do your research if you want to find the best bank in the UK for an overdraft to suit your preferences.
The problem is that it can be too easy to miss the bevvy of the different charges that come with overdrafts, which might lead you to end up paying much more than you might need.
Starling Bank offers reasonable interest rates compared to other UK banks, high limits, and all-round fair conditions on overdraft facilities. Alongside its market-leading current account, we think Starling Bank is by far the best bank to choose from if you're interested in a low-cost online banking option!
In this article, we take a closer look at the overdraft facilities offered by various banks in the UK, specifically Starling Bank and Monzo and how they compare to the offerings at traditional banks.
Whether you're a student, shopaholic, business owner, or just in a pinch and need extra funds, this guide will hopefully provide you with the information you need to help you make an informed decision!
Key Facts About Overdrafts in the UK
| | |
| --- | --- |
| 💹 Typical interest rate | |
| 🏛 Regulatory body | |
| 📝 Application options | |
| 🏆 Best bank for overdrafts | |
Best UK Banks for Overdrafts
Best UK Banks for Overdrafts
Banks in the United Kingdom normally offer overdraft facilities as part of their current account services, meaning if you're eligible for credit, overdraft is generally quite accessible. (However, overdraft facilities aren't offered by non-bank financial institutions like Revolut or Monese, as a banking license is required to issue credit.)
In most cases, overdraft facilities can be either arranged (where you and your bank agree on a specific limit) or unarranged (where you're allowed to spend more than what's on your balance without making prior provisions with your bank). Though arranged overdrafts normally incur lower costs, no matter how you overdraw, banks always charge interest and sometimes additional fees for these services. You'll usually also be required to pay back the borrowed amount within a specific time frame.
If ever you're planning to overdraw, it's also vital for you to understand the terms and conditions of your bank's overdraft facility to avoid costly charges and minimise your chance of racking up a mountain of debt.
Below, we go over the two best banks for overdraft in our opinion: Starling Bank and Monzo, before looking at how they differ from overdraft facilities at high-street banks.
Starling Bank
Starling Bank is a fully-authorised bank that's well known for its fee-free current account. In fact, because this account is entirely free and gives you access to an impressively complete range of financial services (not only including overdraft facilities, but also loans, joint accounts, youth cards, pensions, Euro and US dollar accounts, interest, etc.), we think Starling offers the best online bank in the UK — one we recommend as a complete replacement for an account at a high-street bank.
Account name: Personal Account
License: Full banking license
Account maintenance fee: £0.00
Overdraft limit: £5,000
Interest rates: 15%, 25% and 35% EAR (variable)
Overdraft fees: £0
Reputation & security:

Excellent
Monzo
Monzo is arguably the UK's most popular online-only bank. An excellent choice if you're looking to escape the high fees of high-street banks, Monzo charges no fees for day-to-day card use (e.g. cashpoint withdrawals and card payments) in the UK and abroad. In addition to Monzo's fair overdraft facilities, because it offers one of the most advanced and comprehensive savings systems we've seen from any challenger bank (allowing lots of flexibility over your time horizon and savings goals), we think the bank is especially well-suited for managing and growing wealth, regardless of your individual goals.
Account name: Monzo
License: Full banking license
Account maintenance fee: £0.00
Overdraft limit: £3,000
Interest rates: 19%, 29% or 39% EAR (variable)
Overdraft fees: £0.00
Reputation & security:

Very good
See the following chart to compare Startling Bank and Monzo in terms of their overdraft facilities:
High Street Banks
If you're not looking for a brand-new bank account to handle your overdraft needs, you'll be able to use your existing bank account, though the interest will usually be a little higher, not to mention the overdraft charges that are charged.
Here is an overview of the overdraft facilities offered by a few of the major high-street banks in the UK:
Barclays offers an arranged overdraft facility as well as an unarranged one. Arranged overdrafts are charged at an interest rate of 35.0% EAR (variable) up to a maximum of £5,000.
HSBC also provides arranged and unarranged overdrafts, charged at 39.90% EAR up to a limit of £3,000.
NatWest offers an arranged overdraft facility and a planned overdraft, which allows customers to set up a regular overdraft that they can use whenever they need it. The rate is 39.49% EAR for arranged overdrafts up to a maximum of £5,000.
Santander offers arranged and unarranged overdrafts, with different charges for each. Arranged overdrafts come with a rate of 39.94% AER up to £5,000.
FAQ About Overdrafts at UK Banks
🧾 What is an overdraft and how does it work?

An overdraft is a kind of loan you can receive from the bank that lets you spend more money than you have in your bank account. Before you take out an overdraft, you'll be assessed for your creditworthiness and eligibility. After you've taken out one, you'll be charged interest on the money you borrow and, in some cases, you may also be charged fees.

🏦 What is the best bank in the UK for overdrafts?

While the best bank in the UK for overdrafts will depend on your individual needs, preferences, and financial situation, Starling Bank offers reasonable AER rates and an excellent low-fee current account. However, some banks may have lower fees and interest rates, while others may have more flexible terms and better customer service, so it's a good idea to compare the options before deciding.

💷 Are there any alternatives to bank overdrafts?

Yes, there are alternatives to bank overdrafts. These include peer-to-peer lending, credit unions, and short-term loans. We recommend contacting your bank directly to see what options they may have for you

🏛 Are there any regulations for overdrafts in the UK?

Yes, the Financial Conduct Authority (FCA) regulates overdrafts in the UK and sets rules on the fees and interest rates banks are allowed to charge. Their regulations also require banks to provide transparent information about the costs and risks of overdraft use for consumers.

💻 How do I apply for an overdraft?

The process of applying for an overdraft account will vary slightly depending on the bank, but it's generally quite straightforward. You can apply online, over the phone, or in person at a branch, and you'll need to complete an eligibility check where the bank will ask for information such as the following:

Your age;
Your employment (status, annual net income);
Your residential status;
How frequently you've taken out credit in the past;
Whether or not you've defaulted in the past;
Other information about your debt history.
Why Trust Monito?
You're probably all too familiar with the often outrageous cost of sending money abroad. After facing this frustration themselves back in 2013, co-founders François, Laurent, and Pascal launched a real-time comparison engine to compare the best money transfer services across the globe. Today, Monito's award-winning comparisons, reviews, and guides are trusted by around 8 million people each year and our recommendations are backed by millions of pricing data points and dozens of expert tests — all allowing you to make the savviest decisions with confidence.
Learn More About Monito
Monito is trusted by 15+ million users across the globe.

Monito's experts spend hours researching and testing services so that you don't have to.

Our recommendations are always unbiased and independent.