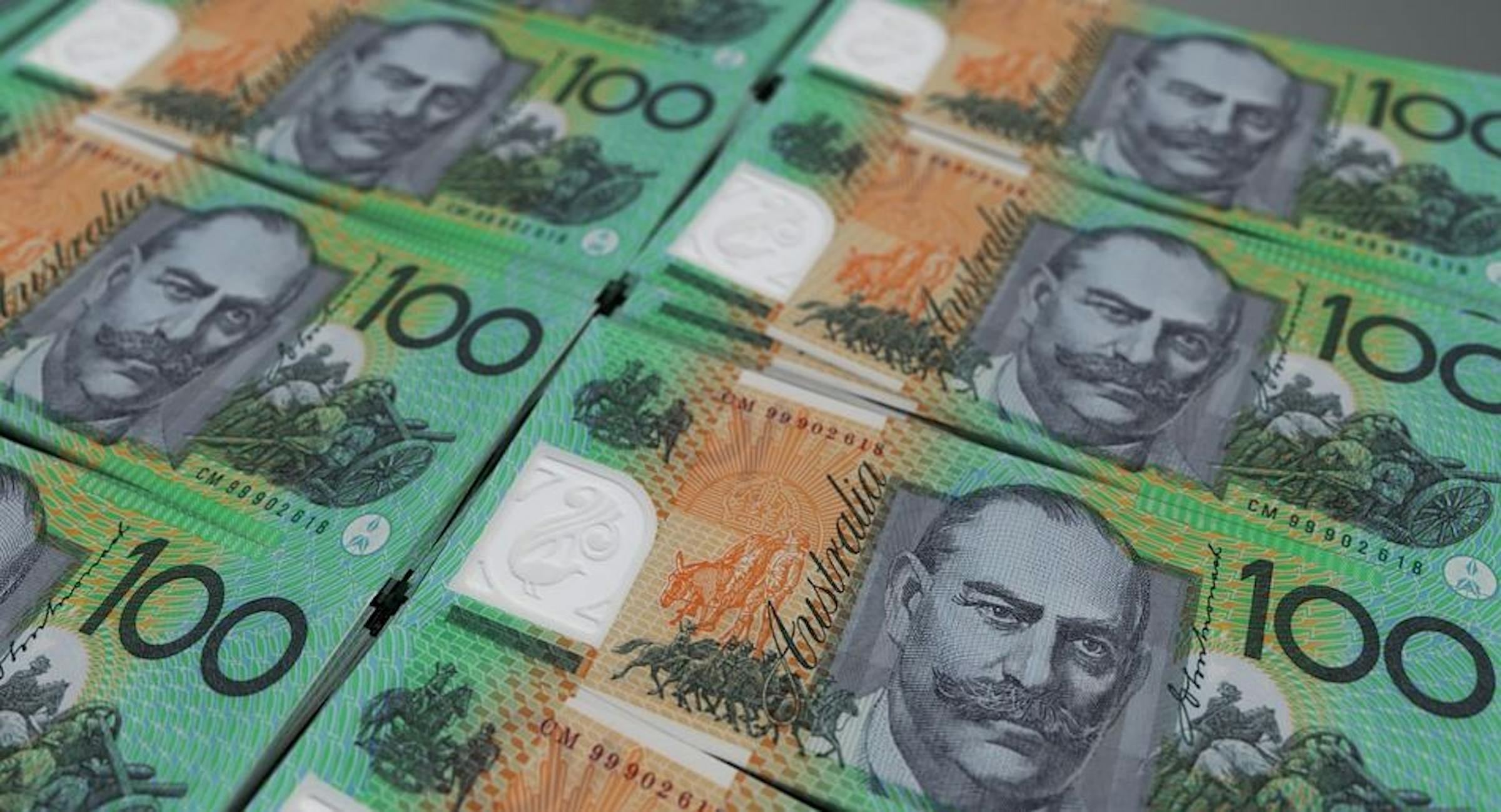 Low Use of Australian Cash Mirrored in Overseas Money Transfers
Money transfer services involving sending cash to Australia appeared on only a tiny portion (0.53%) of total international money transfer comparisons to Australia in 2020, according to data from Monito's comparison engine;
The number of cash-based transfers destined for Australia is expected to dry up in the coming years as the use of cash as a means of payment declines precipitously in the country;
While some analysts foresee consistent rates of cash use in the near-term, consensus remains that cash will continue its decline as a payment method in Australia in the coming years.
The number of searches on Monito's comparison engine in which cash options were available to consumers to transfer money to Australia made up a significant minority of total comparisons, according to search data.
All in all, only 0.53% of over 100 thousand international money transfer comparisons made to Australia in the 12-month period between March 2020 and 2021 returned at least one money transfer service that offered cash pickup or cash delivery as receiving methods.
According to Monito's search data, some 60% of these searches were from the US to Australia, 24% from Canada, and a further 16% either from the UK or domestically within Australia. Cash pickup and cash delivery methods were offered by a range of money transfer services, with Paypal's Xoom constituting the most-available provider in this segment.
The number stands in stark contrast to the more than 99% of searches for which bank deposits were compared by users sending money to Australia. In this category, bank transfers over the internet or using a foreign exchange broker were the dominant segments. The remaining 0.17% of comparisons yielded providers available for bill payments and airtime top-ups.
On average, around the globe, cash-based services still frequently feature as an available service option. According to Monito's search data from the same period, cash pickup services were available on more than one-fifth (21.01%) of all searches globally, forming a sizeable minority of total money transfer searches.
This number is buoyed by a group of receiving countries where cash pickup services appeared on a majority or near-majority of searches, including Mexico (69%), the Philippines (58.2%), Colombia (70.7%), Nigeria (48%), Argentina (71.5%), Morocco (82.7%), Tunisia (87.4%), and the Dominican Republic (87.7%), according to Monito.
Cash On The Decline In Australia
The low availability of cash-based money transfer services in Australia reflects a more general decline in cash as a means of payment in the country — a situation aggravated by the COVID-19 pandemic. According to the business intelligence firm RFi Group, the share of physical cash in circulation in Australia fell by more than two-fifths since the pandemic began from 32% in 2019 to 19% in 2020.
Similar, albeit more precipitous projections were drawn by the recent Global Payments Report, led by Worldpay from FIS. According to the report, the decline of cash "will be near total" in Australia and will form only 2.1% of payments in the country by 2024.
While the RFi Group appears to hold similar longer-term prospects for the use of cash in Australia, it cautions that the effects may take some years to bear out. "In 2021, RFi expects a small rebound followed by a return to longer term downward trends for cash usage," RFi Group's COO Alan Shields wrote in October of last year.
"But by 2025 it is still anticipated cash will account for more than 10 per cent of transactions," he added.
Global trends in international money transfers have marked a slow-but-steady decline in cash as a means of receiving money from abroad in recent years, largely replaced by digital money transfer methods such as bank transfers.
Subscribe to The Monito Briefing to keep on top of key trends in cross-border payments
Why Trust Monito?
You're probably all too familiar with the often outrageous cost of sending money abroad. After facing this frustration themselves back in 2013, co-founders François, Laurent, and Pascal launched a real-time comparison engine to compare the best money transfer services across the globe. Today, Monito's award-winning comparisons, reviews, and guides are trusted by around 8 million people each year and our recommendations are backed by millions of pricing data points and dozens of expert tests — all allowing you to make the savviest decisions with confidence.
Learn More About Monito
Monito is trusted by 15+ million users across the globe.

Monito's experts spend hours researching and testing services so that you don't have to.

Our recommendations are always unbiased and independent.