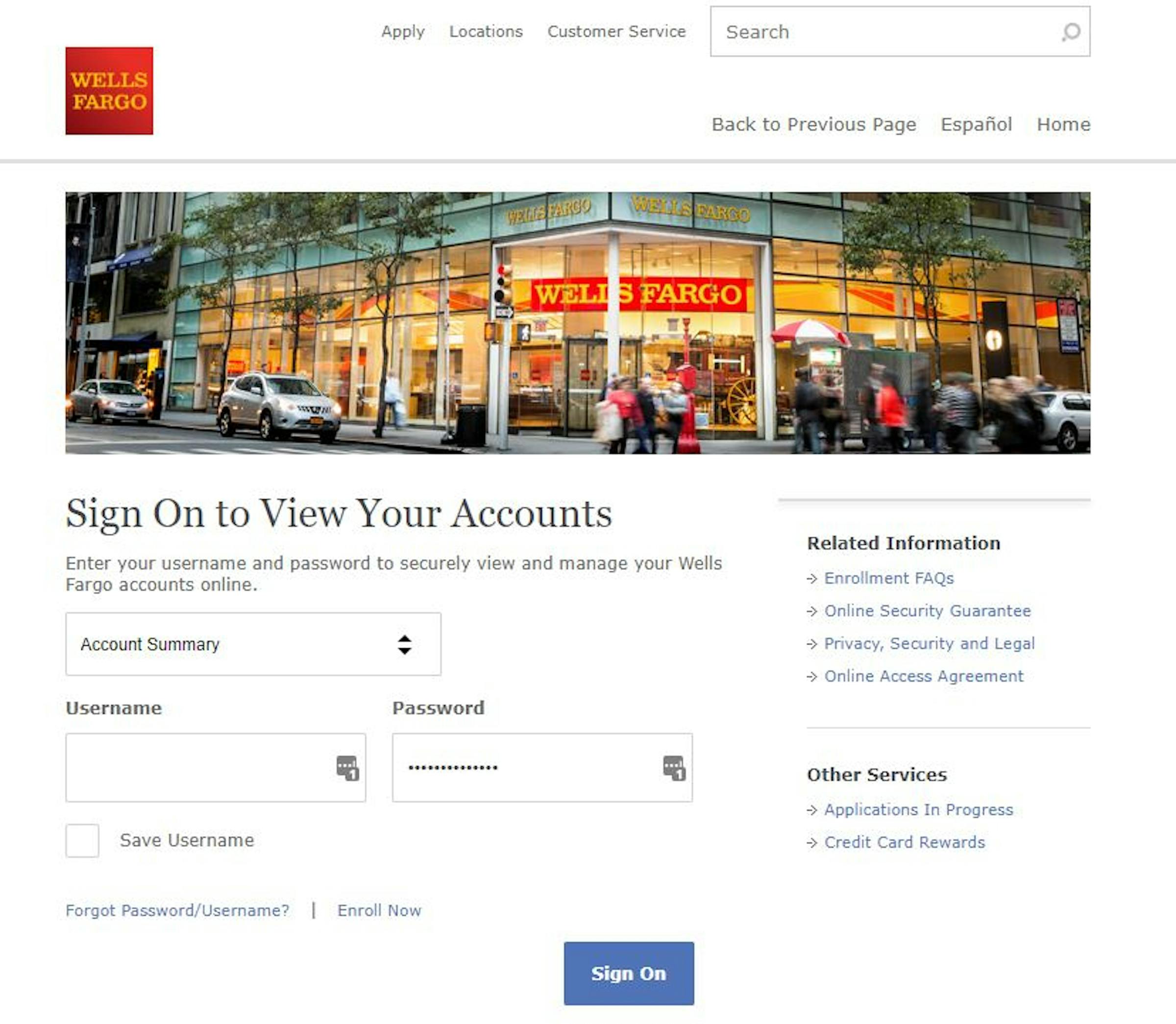 Wells Fargo: Foreign Currency Exchange, International Wire Transfer & ATM Fees explained
Travelling or sending money abroad? Discover Wells Fargo's fees for international wire transfers, currency exchange and for using your credit or debit card abroad (incl. ATM fees). You'll learn how to save money and how to make smarter decisions about currency exchange.
Wells Fargo international wire transfer - all you need to know
Wells Fargo international wire transfers allow you to send money from your Wells Fargo account to individuals and businesses around the world. You can send money in either US dollars or a foreign currency and it will be deposited in the beneficiary's bank account.
What are Wells Fargo's international wire fees?
It is difficult to find details of exactly how much Wells Fargo charges for international transfer fees. They state that, "for international recipients, fees vary according to provider, destination, and the dollar amount transferred." This means you will generally only find out how much you will be charged when you're actually making an international money transfer. Looking through their list of charges for personal accounts it states that "fee disclosed at the time of transaction."
We can do a little more research though, and get an idea of how much wire transfer fees are likely to be. Wells Fargo does provide fees for international wire transfers from business accounts. Depending on the type of business account you have, fees are as follows:
Outgoing international transfers in US dollars are around $40 to $45 each
Outgoing international transfers in foreign currencies are around $30 to $35 each
Since most banks typically charge around $45 for international wire transfer from personal accounts, it's likely that Wells Fargo fees from individual accounts are comparable.
If you have a repeating transfer that happens on a regular basis, that might bring your fees down slightly.
As with the other banks, these wire transfer fees are extremely high, and you can save a lot of money by comparing and using a specialist money transfer provider.
Ways to make a Wells Fargo international money transfer
You can make international wire transfers through Wells Fargo in several ways:
Online, through the Wells Fargo banking service
Over the phone, by calling their wire transfer specialists on 1-800-956-4442
By going into a Wells Fargo branch
It costs $16 to receive an international wire transfer into a Wells Fargo account.
Wells Fargo does restrict the amount of money you can send to beneficiaries. Limits are shown below the wire amount field when sending a wire transfer. You can request higher limits for online wires by visiting a local Wells Fargo branch.
What are Wells Fargo's international exchange rates?
Wells Fargo does provide exchange rates on their website, and they're an indication of how much the beneficiary will receive when you send funds. Here's how they compare to the regular, base exchange rate.
Let's use an example of sending $1,000 USD to a beneficiary in France, who is receiving the funds in euros.
The base exchange rate says that $1,000 USD is worth 888 euros
If you send money through Wells Fargo, for $1,000 USD, the beneficiary will only get 846 euros
That's 42 euros / $47 USD, or around five percent less than the base exchange rate. Add to that a $45 fee, and the total fees and exchange rates on the transaction would be $92, over nine percent of what you're sending! In comparison, a specialist money transfer provider might only charge total fees of between 0.5 and 1.5 percent.
Please note that these exchange rates are for buying and selling foreign currency, and they may not be the same exchange rates that you'll get when making a transfer. You can check what those exchange rates are when you're setting up an international wire transfer, so please take the figures above as guidelines only.
Find out more with our complete guide on how banks and money transfer operators make money with hidden fees.
How long does a Wells Fargo international wire take to arrive at the beneficiary's bank?
International wire transfers sent online need to be submitted by 5 PM EST to start processing that business day, otherwise they will need to wait until the next business day. It can take one or two business days or more for the beneficiary to receive their funds, depending on the country they're in. If you're in a hurry, try finding the fastest way to send money abroad by comparing all international money transfer services with Monito.
How can you make a Wells Fargo international wire transfer?
Here's how to send an international wire transfer with Wells Fargo.
Sign on to Wells Fargo Online, go to Transfer & Pay and enroll in online wire transfers to initiate a wire transfer
Choose your recipient, your funding account and amount (along with any additional details required for certain countries)
Review and send your payment
The details you will need include:
Name and address of the beneficiary
Name and address of the beneficiary's bank
Bank Identification Code or SWIFT Code for the beneficiary's bank
You may also need the the International Bank Account Number (IBAN) or the International Routing Code (IRC), i.e.  (U.K. Sort Code, IFSC Code, CLABE for Mexico)
Your complete Wells Fargo account number
Your security details
Your wire repetitive number (if applicable)
The amount of the funds to be transferred
The currency type
Any additional information for the receiving bank or beneficiary (i.e., invoice numbers, loan payment, etc.)
You can also make a wire transfer over the phone or by visiting a Wells Fargo branch.
Once you've made a transfer, Wells Fargo also provides a status as follows:
Scheduled - Transfer has not started processing yet and you can still cancel the wire
Pending – Transfer is in process and you can no longer cancel the wire
Failed - They were unable to deliver the transfer to the recipient. They will return the funds back into your account
Canceled - Transfer has been canceled by the customer and will not be sent
Completed - Transfer has been sent successfully
What is Wells Fargo's SWIFT Code?
If someone needs to send you money from abroad, they'll need a SWIFT Code for Wells Fargo. To receive an incoming wire transfer to your account, please provide the following information to the individual or business that is sending the wire:
Your full account number
The name on your account as it appears on your statement
Receiving bank information such as name of bank, address of bank, and identifying numbers such as wire routing transit number and SWIFT codes
Bank name: Wells Fargo Bank
Bank address: 420 Montgomery Street, San Francisco, CA 94104
For domestic (U.S.) wire: Wire routing transit number/ABA: 121000248
For international wire sent in US dollars or if the currency the wire is being sent in is unknown: SWIFT Code: WFBIUS6S
For international wire sent in a foreign currency from the initiating bank: SWIFT Code: WFBIUS6WFFX
Which Wells Fargo address should someone use when sending me money from abroad?
The address to use is 420 Montgomery Street, San Francisco, CA 94104
What is Wells Fargo's IBAN?
Wells Fargo does not have an IBAN, as the United States does not participate in the International Bank Account Number system.
What Monito Likes About Wells Fargo
If you're a Wells Fargo customer, you can send money internationally through online banking
Secure transfer with a bank you already trust with your money
What Monito Dislikes About Wells Fargo
Super expensive international money transfers
High hidden fees in the currency exchange rate margin
No visibility on the exchange rate applied to your transfer beforehand
No visibility of wire transfer fees beforehand
You can only send money to a bank account
It can take two business days or more to reach the beneficiary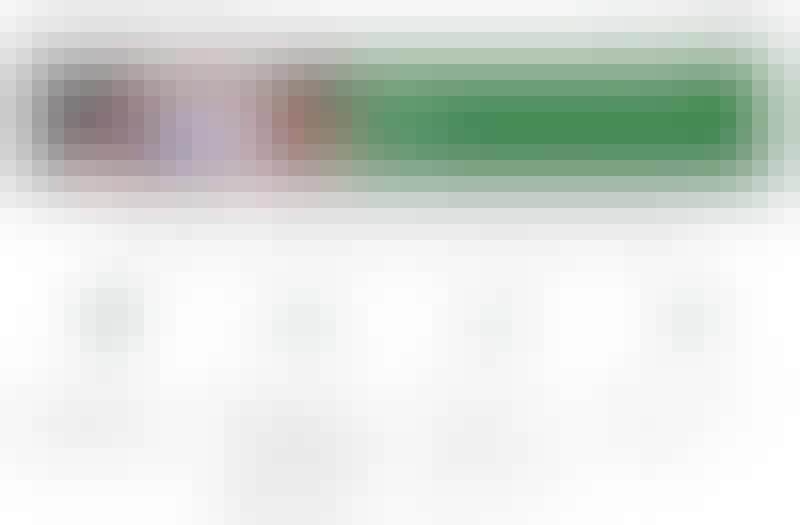 Alternatives to Wells Fargo
Find the cheapest way to send money abroad
Wells Fargo currency exchange service
Wells Fargo provides foreign currency exchange services for people travelling abroad. Here's what their service offers:
Foreign currency is available for Wells Fargo account holders only
They provide currency for over 100 countries, with over 70 currencies available through the online order site
When you return, they can often buy back your unused foreign currency banknotes at any Wells Fargo location in the US
You can order currency online, at a local Wells Fargo branch or by calling 1-800-626-9430
If you order currency online and pay from your bank account, the currency will be delivered to your home within seven business days
Less commonly requested currencies can take longer and additional currencies may be available by phone or at a Wells Fargo branch
There are limits on how much currency you can buy. Here's the information from Wells Fargo, "Online orders are limited to a maximum of $3,000 (USD equivalent) per day and a minimum of $200 (USD equivalent) for one order. The minimum purchase amount for each currency is $25 (USD equivalent) and up to five types of currencies can be added to one order. All currencies in your order will be sent in a single shipment and the delivery date will depend on availability of currencies. For orders over $3,000 (USD equivalent), visit a Wells Fargo branch."
You can compare US travel money services here.
What are the fees for using Wells Fargo currency exchange service?
Wells Fargo does not charge fees for foreign currency exchange services. However, they will apply uncompetitive exchange rates, which means you will pay more in hidden fees. You can find much better deals, and pay much less, by comparing international money transfer providers.
Using your Wells Fargo credit card abroad
In general, the foreign fees applied for using your Wells Fargo credit card abroad will depend on your specific card. You can compare the options on Wells Fargo's website or learn about innovative multi-currency cards here. It's important to note that most Wells Fargo debit or credit cards will charge a foreign transaction fee of around three percent of the total value of the transaction. Note that you may pay hidden fees due to poorer exchange rates when converting back to your normal currency.
What are the fees for using Wells Fargo credit or debit cards at an ATM abroad?
Here are the Wells Fargo fees for using a debit card to make a purchase abroad or to withdraw money from an ATM overseas:
Cash withdrawal transactions at ATMs outside the US: $5 each
ATM balance inquiry: $2 each
International purchase transaction fee with a debit card: Three percent
What you need to know when withdrawing money/paying abroad?
The ATM or Point of Sale device will often ask you if you want to use your card's currency (USD if you're banking with Wells Fargo) or the local currency (let's say Euros if you're in Paris).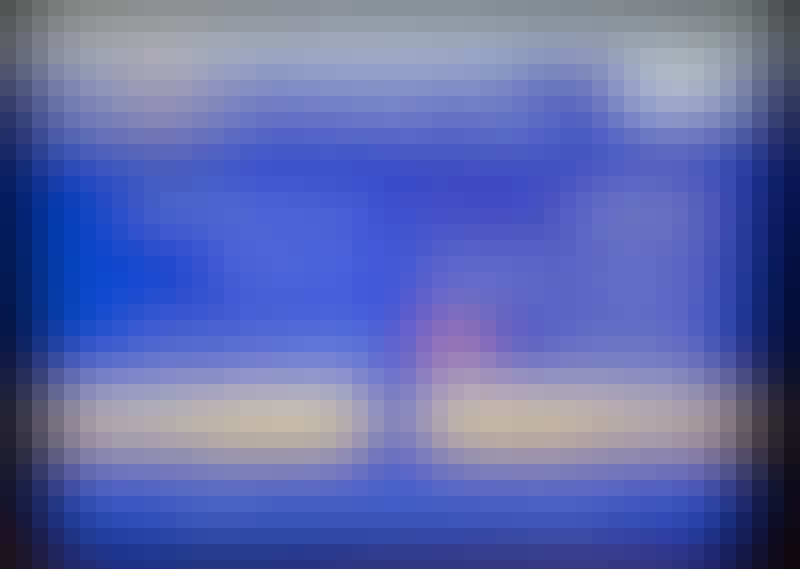 💡 Tip
You always want to pay in the local currency! If you pay in your home currency (USD), you're getting a dynamic currency conversion (DCC) which is often a very bad rate (we've seen 5-18% currency exchange margin).
What are the fees for paying in foreign currencies online or at a shop with Wells Fargo credit or debit cards?
Paying with a Wells Fargo debit card abroad will typically incur a three percent foreign transaction fee. With some credit cards, the 3 percent foreign currency fee  is waived. The VISA or Mastercard exchange rate will apply to your transaction.
Save money now and find the cheapest way to send money abroad