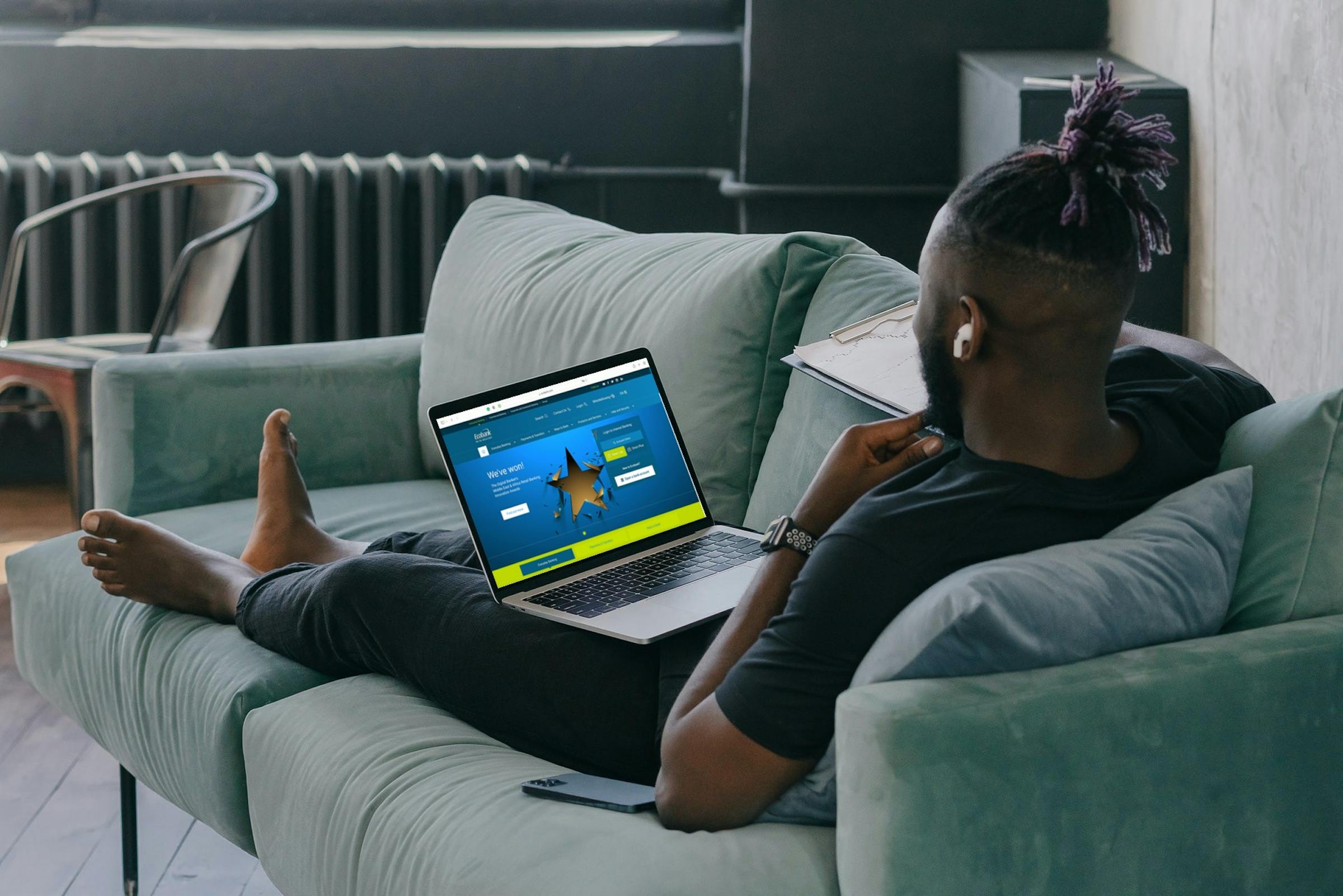 Ecobank Review: Functionalities, Fees, and Monito's Recommendation
Ecobank is a well-established Togo-based banking group active in thirty-three countries throughout Africa, with a large presence in West and Central Africa, and growing throughout East and Southern Africa as well. Through their pan-African network of branches and agents, they offer a full panel of banking services to consumers, corporations and public institutions, from bank accounts to credit and investment services.
On top of all of this, they also run Ecobank Rapidtransfer, an international remittance service that allows money transfers between all the African countries they serve, as well as to these countries from most of the EU, the UK, the US, Canada, Australia, South Africa and the UAE. Unlike other banks, Ecobank Rapidtransfer doesn't rely on correspondent banks, which can make it a much faster option.
What Monito Likes about Ecobank
Generally good exchange rates, close to the mid-market rate;
Many payout options;
Flexible fee system to prioritize price or speed;
Wide network of agents for in-person transfers;
What Monito Dislikes about Ecobank
App transfers can only be funded with Mastercard or Visa cards;
Low limits on how much money can be sent;
Limited payout methods in some countries;
Only available to African countries;
Only works with phone numbers from a limited number of African countries;
Clunky app.
How does Ecobank Rapidtransfer Work?
Traditionally, when sending money from one country to another, banks rely on a correspondent bank in the country of destination to process the transfer and send it through to the recipient's bank, which can delay the process by a day or more, and can result in less money than expected on the receiving account when it does finally show up. Instead of this lengthy process, Ecobank relies on its own subsidiary in the country of destination to process the transactions of its Rapidtransfer service, which can make its transfers much faster, and ensures that its fees are transparent for the sender.
Ecobank's Rapidtransfer service is available either in-person, through their network of branches and agents, or online through the Rapidtransfer app, which is available on both the Apple App Store or the Google Play Store. The app itself is pretty basic, and can be rather counterintuitive to use. We've also noticed that it tends to crash often, which can make it frustrating to use, especially since Ecobank doesn't offer any other way to transfer money online.   
Where Can I Send Money with Ecobank?
Ecobank's Rapidtransfer service allows you to send money to thirty-three African countries where Ecobank has a presence: Benin, Burkina Faso, Burundi, Cameroon, Cape Verde, the Central African Republic, Chad, the Republic of the Congo, the Democratic Republic of the Congo, Cote d'Ivoire, Equatorial Guinea, Gabon, Gambia, Ghana, Guinea, Guinea-Bissau, Kenya, Liberia, Mali, Malawi, Mozambique, Niger, Nigeria, Rwanda, Sao Tome and Principe, Senegal, Sierra Leone, South Sudan, Tanzania, Togo, Uganda, Zambia, and Zimbabwe. You can also send money to China via Alipay.
You can send money from all of these African countries through a local Ecobank agent or through the Rapidtransfer app, which can also be used to make transfers from most of the EU (with the notable exception of France), the United Kingdom, the United States, Canada, Australia, the United Arab Emirates, and South Africa. 
Note that you will need to have a phone number from one of the thirty-three African countries where Ecobank is active to use the app, even from outside Africa.
What payment and payout methods are available with Ecobank?
Payment Online, with the Ecobank Rapidtransfer App
To send money through the Ecobank Rapidtransfer app, you don't have much choice: you will need to fund your transfer with a Mastercard or Visa debit, credit or prepaid card.
Payment In Person
If you're in one of the thirty-three African countries covered by Ecobank, you can also go to any Ecobank branch or Rapidtransfer agent, where you can fund your transfer in-person, either with a card or with cash. 
Payout Methods
Ecobank transfers can be made to another Ecobank account, a third-party bank account, a mobile wallet, or arranged for cash pickup.
What are Ecobank's Fees and Exchange rates?
Ecobank's Rapidtransfer fees are on a sliding scale that varies with the speed of the transfer:
Instant transfer: 3% fee;
One-day transfer: 2% fee;
Two-day transfer: 1% fee;
Three-day transfer: no fee.

In some countries and for some payout options, you might not be able to choose all the speeds, while in others, transfers might simply be free, for example when sending money to Nigeria.   
From our experience, Ecobank generally offers pretty good exchange rates through the Rapidtransfer app, often less than 0.5% above the mid-market exchange rate, with some currency pairs being outright cheaper. Ecobank is not one of the providers available in Monito's comparison engine, which prevents us from passing a definite judgment on their overall cost-effectiveness — you might want to check with us if there's a cheaper option before making a transfer with Ecobank, but conversely, they might be worth checking out on top of the comparison engine if you're making a transfer within one of the corridors they cover.
Note that depending on the countries you're sending money to or from, you might get charged taxes or regulation charges, which the Ecobank app will outline as you prepare your transfer. You might also get charged by your payment card provider, and, when sending to a third-party account, the receiving bank might also have their own fees.  
Are There Limits on How Much You Can Send with Ecobank?
Ecobank does impose some limits on your transaction amounts. Though Ecobank says they can vary depending on the currencies involved, from our experience, the limits imposed in the Ecobank app mostly depend on the payout method:
To an Ecobank account: $10,000 or equivalent;
To an Ecobank Xpress account: $200 or equivalent;
To a third-party bank account: $500 or equivalent;
To a mobile wallet: $100 or equivalent;
To a cash pick-up point: $100 or equivalent. 
Can I Trust Ecobank to Send Money Abroad?
Founded in Togo in 1985, Ecobank is now a well-established banking group, with each of its subsidiaries being fully regulated in the thirty-three countries in which they're established, from Togo to Nigeria: all together, their more than 14,000 employees serve over 20 million customers. Overall, they're a pretty safe bet! As for Rapidtransfer, Ecobank says that "the service is extremely secure as it uses the same advanced and customised core banking platform that Ecobank runs on, which includes the latest international security software". The fact that you can only fund your transfer with a credit card also adds a layer of security to the process, as you will be protected in case your transfer is not made, or if unwanted transactions occur. 
Should I use Ecobank to Send Money Abroad?
In our opinion, Ecobank is a good choice for pan-African bank transfers. Ecobank offers interesting options for transfers to and within Africa, if you're considering how to send money from Ghana to Nigeria for example, and is without a doubt a convenient option, especially thanks to their many payout options, speed, good exchange rates, and flexible fees, as well as their wide network of agents and branches. However, their app can be extremely clunky, with frequent crashes that can make it tough to process your transaction. 
Although Ecobank can be a effective and extremely convenient choice in some circumstances, especially if you need a fast way to transfer cash to a specific location, our recommendation would be to check Monito's comparison engine before making a transaction on a corridor they support, in order to make sure that you are using the most convenient and cost-effective transfer method.